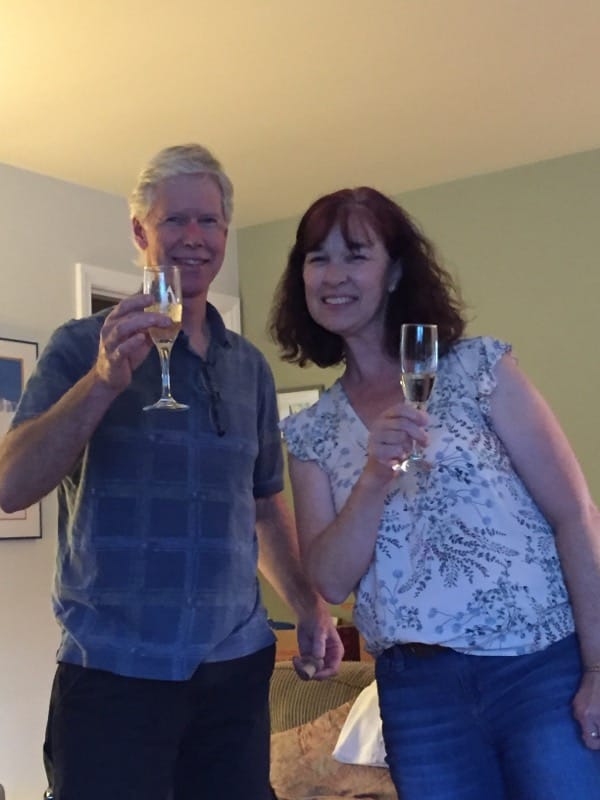 Sold the family home in Pinehurst
"Erik and I have been working hard getting his mom's house on the market for oh, a couple of years. It's finally listed! and a huge part of it has been the nudging and coordinating all the things that go into selling, tempered with a lot of patience, from our amazing real estate team, Brooke and her sister, Sunshine. Brooke happens to be a great neighbor and friend, also. I would highly recommend this team!"
~Cindy & Erik (Sellers)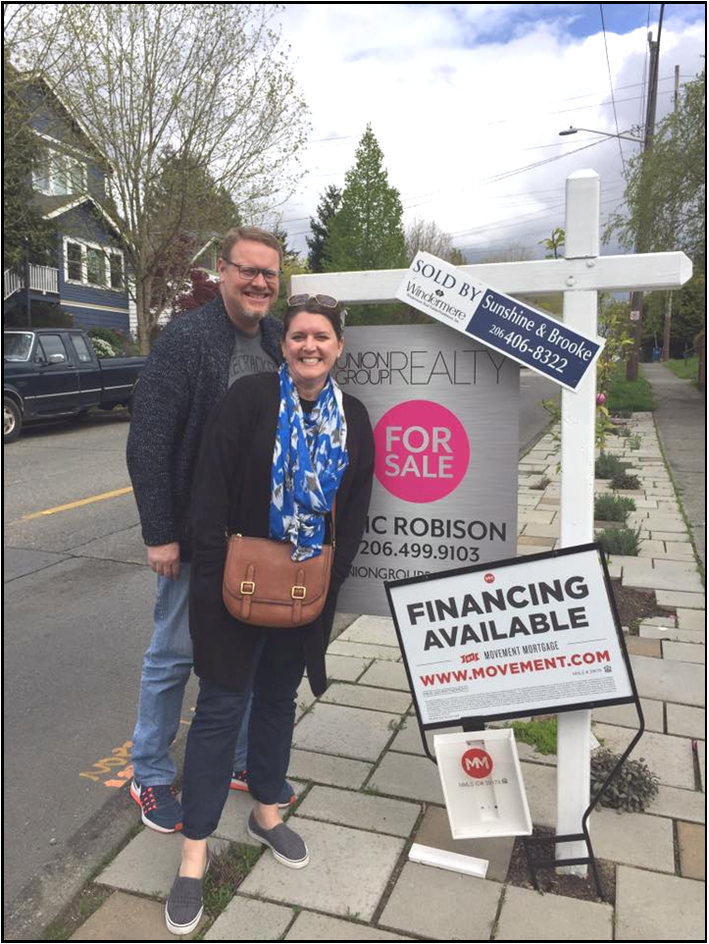 A Place to Call Home in Ballard
"I don't even know where to start. Brooke & Sunshine were AMAZING! Besides being wonderful people, the following words and characteristics come to the tope of my mind. Honest, amazing follow through, communicated with us often, learned what we were looking for quickly, listened, helped us discover Seattle... just very caring individuals."
~Katie and Mark (Buyers in Ballard)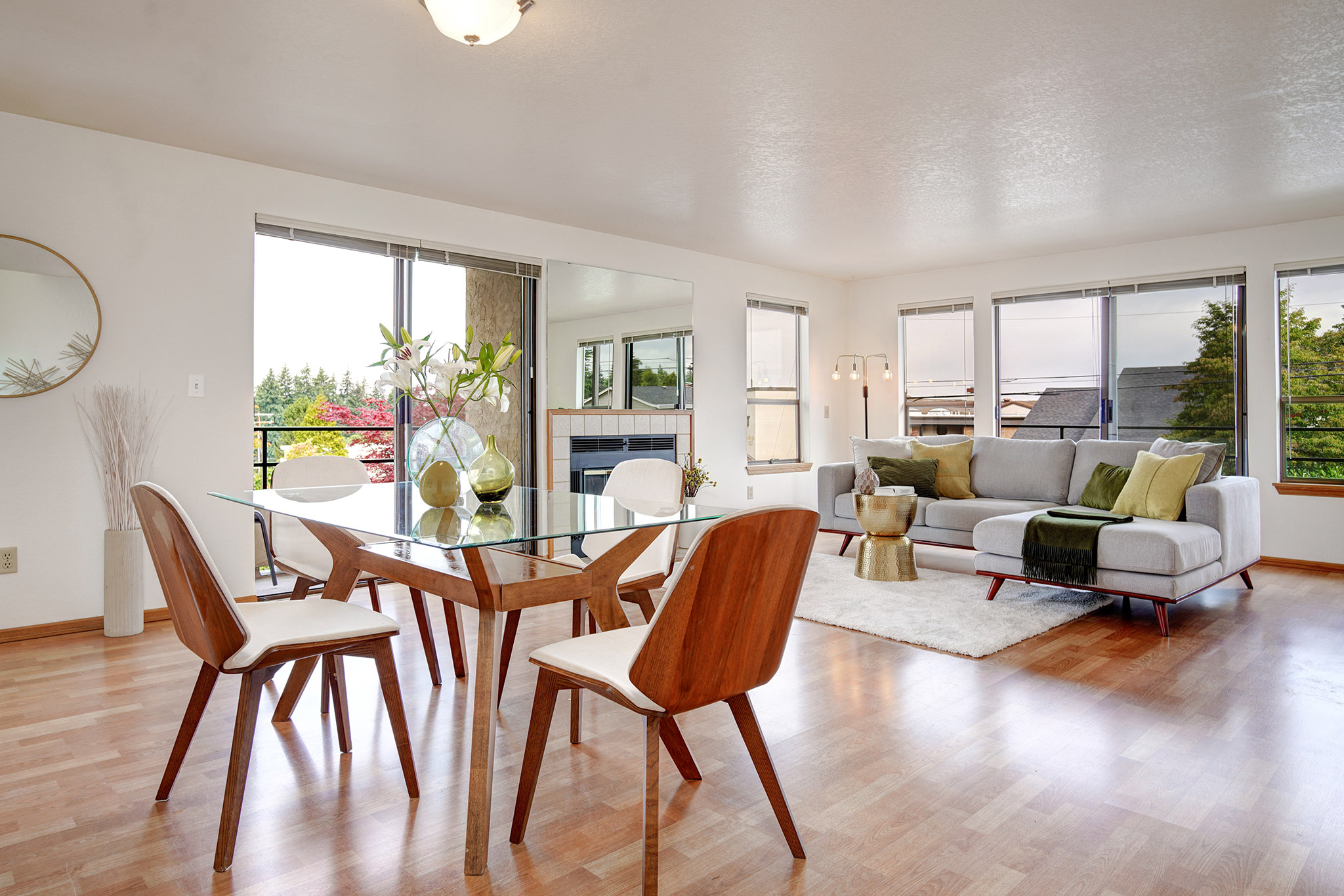 Spot On Estate Sale in Edmonds
"The was the first time I'd sold a property - and it was an estate sale. Brooke and Sunshine were spot on with all their guidance - from pricing to process to staging to, well, everything. Their tag-team approach means that they are always incredibly responsive. One or the other of them is always around to answer question, emails or to return calls - something I especially appreciated, since I am on the East Coast and relying on them to coordinate things. It went without a hitch. I pity any other agents/brokers that I end up dealing with, as the bar set by Brooke and Sunshine is soooooo high! Thanks."
~Richard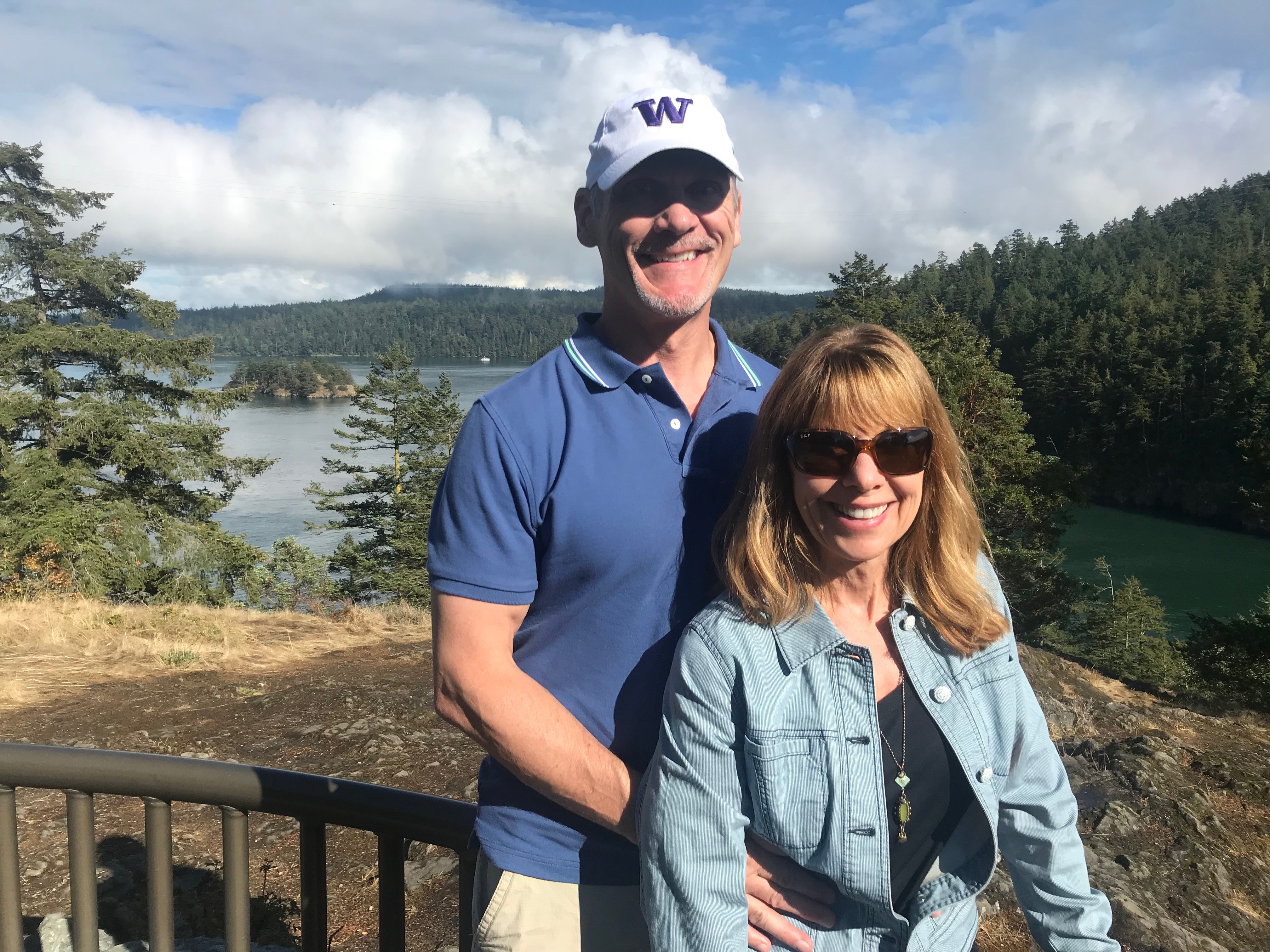 Sold in Green Lake
"The recent sale of our home in Green Lake was smooth and trouble-free thanks to Brooke and Sunshine's professionalism, knowledge and insight. We are forever grateful for the ease of the entire process from the listing, open houses, offer acceptance and closing. Brooke and Sunshine have the contacts to make selling your home stress-free, from sewer scope, to home inspections to window cleaners, they know who to call and make all of it magically happen. We have purchased and sold multiple homes during our 33 year marriage and this has been the best experience of all, selling our home in one week in a softening market. The Sunshine and Brooke Team get it done."
~Debra and Brian (Sellers)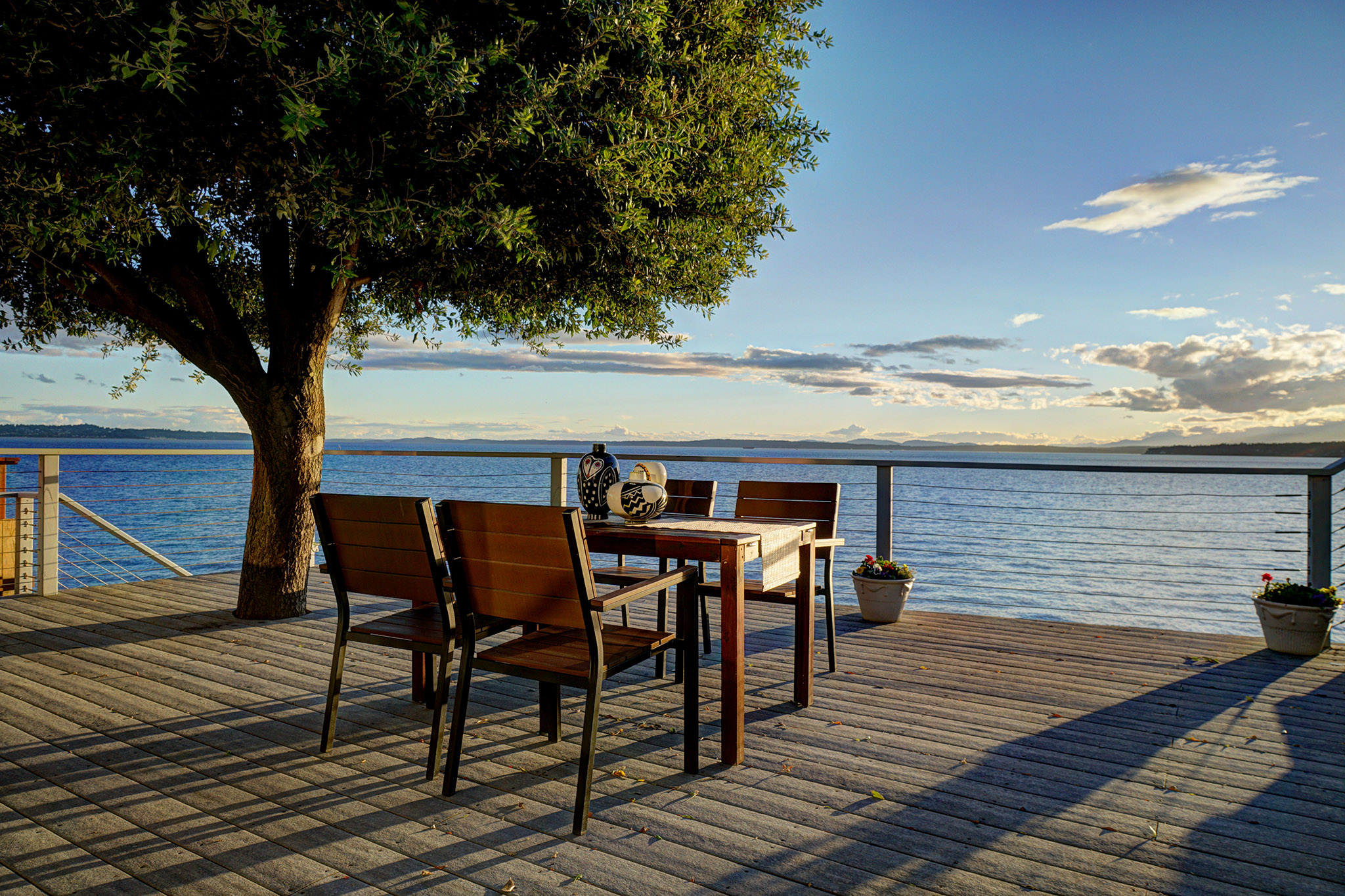 On the Water in Richmond Beach
"We never would have guess that anyone could get multiple offers on a house priced at $1.850M. We were happily wrong. Sunshine and Brooke were able to get multiple offers and the house closed for over $2.1M. We were thrilled with their work ethic, professionalism and positivity."
~Dave & Holly (sellers)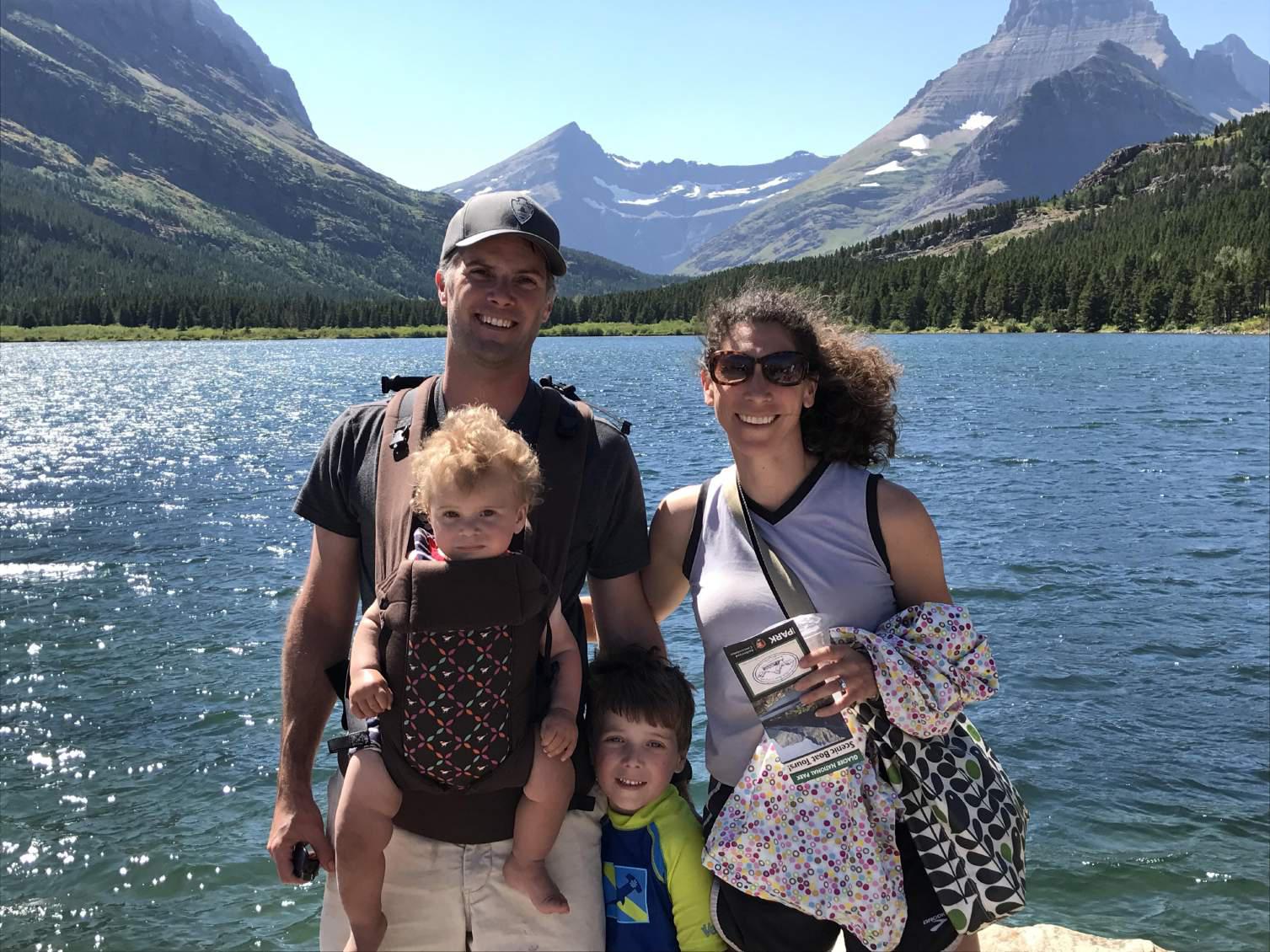 Worth the Wait!
"Sunshine and Brooke did an amazing job finding us a new home in Seattle. They asked a lot of questions and were able to focus in on the types of homes we were looking for (even if we couldn't articulate it exactly) which allowed us to avoid spending every weekend at open houses. Ultimately, they found the perfect home for us that checked all of our boxes and needed no compromises."
~Mike and Jody (Sold in Wallingford/Bought in Magnolia)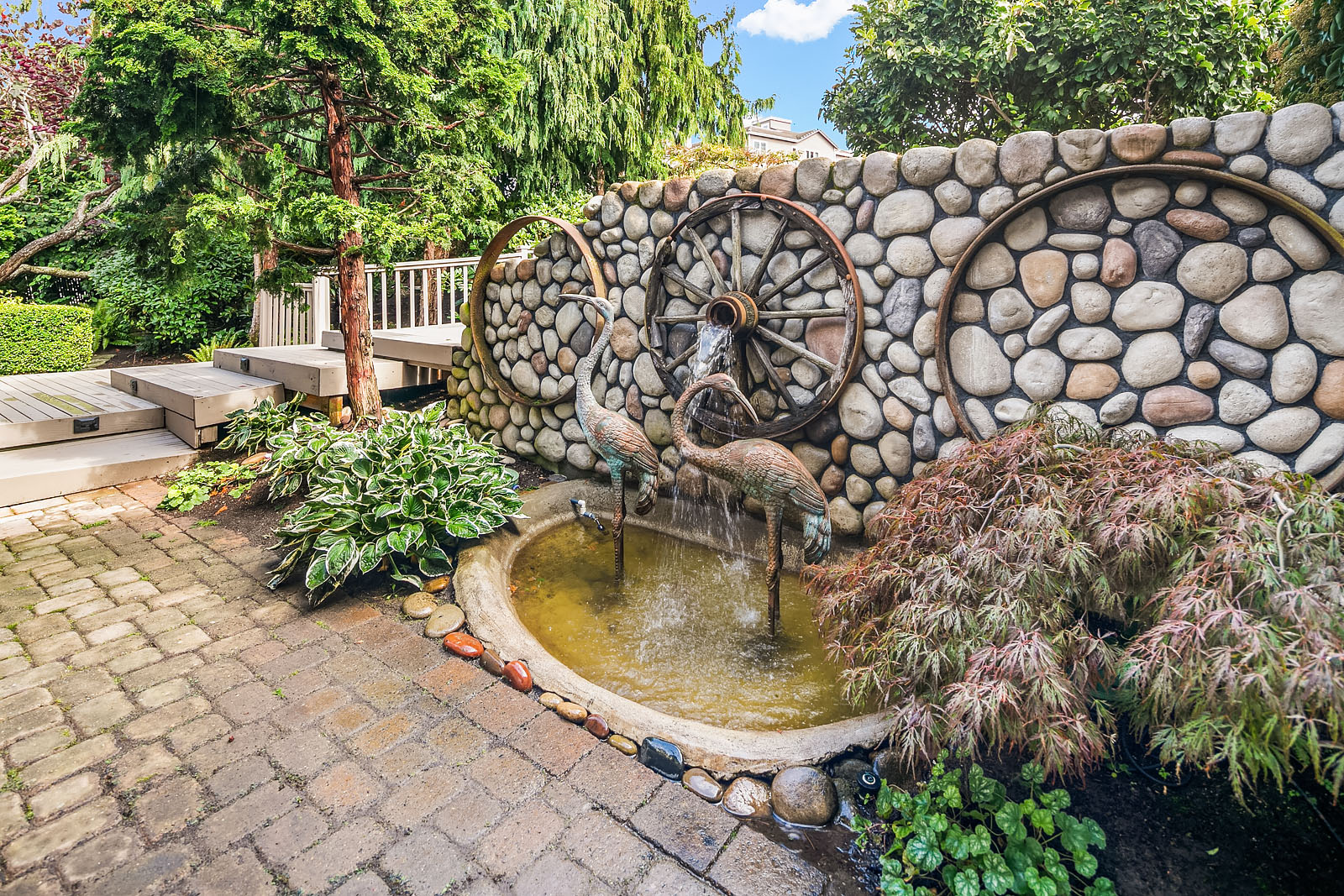 Sensei Masters in Richmond Beach
"We had excellent Sensei Masters with Sunshine and Brooke!"
~The Chapman family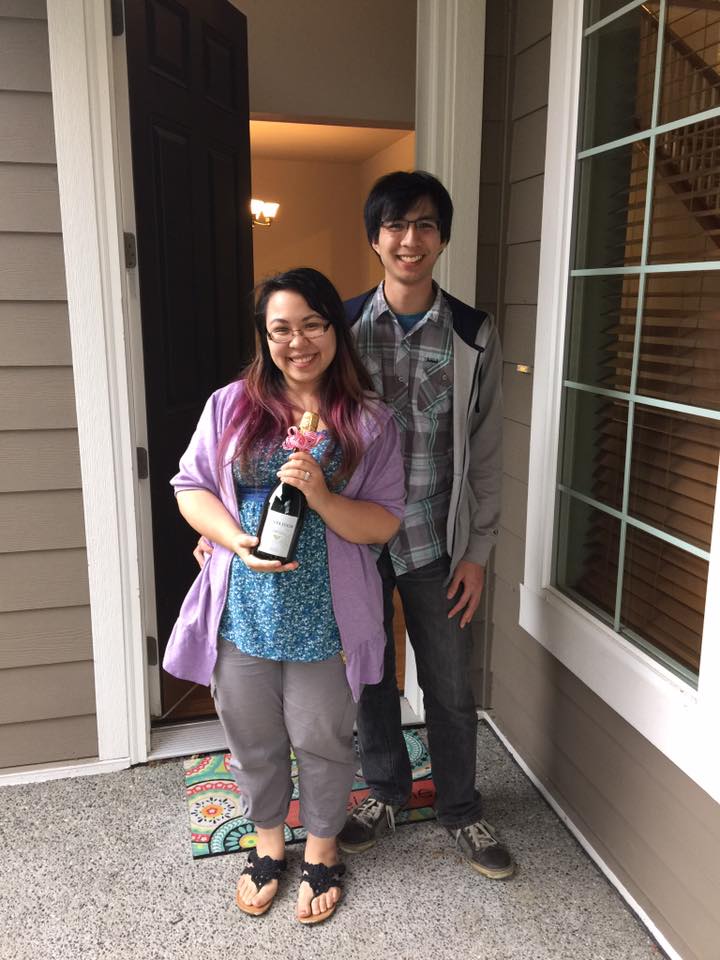 North End home
"Excellent communication, positive cheerful support, answered any questions I had, and they investigated anything they couldn't answer immediately and came back with answers."
~Mariko & Timmy (First time home buyers)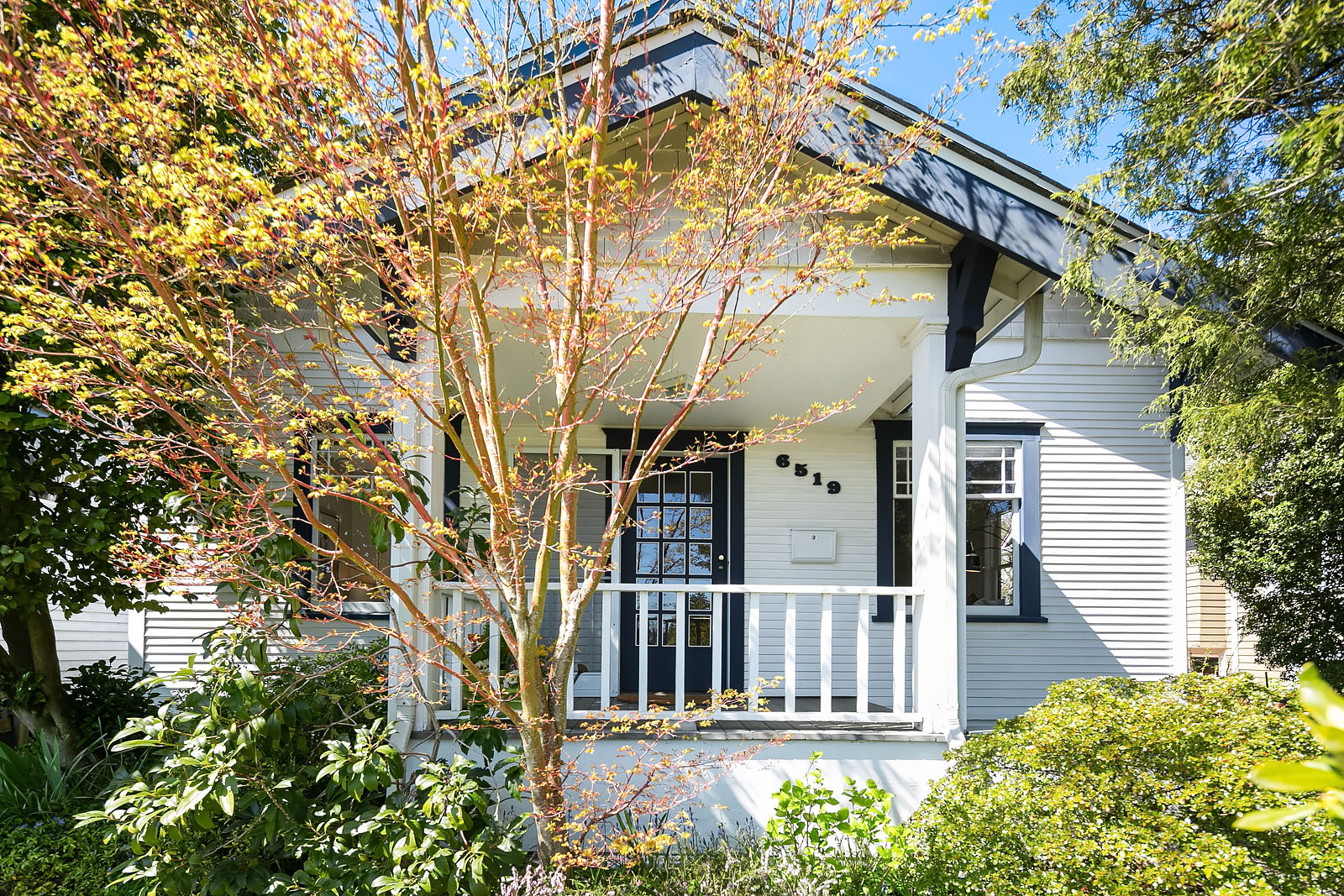 Repeat Sellers in Ravenna
"Sunshine and Brooke were absolutely fantastic to work with to successfully sell our Ravenna home! During the recent tumult of changing rules, they remained positive and upbeat, sought creative solutions (working within activity constraints) to get our home on the market with very appealing presentation, and worked hard to negotiate the best sale price possible. We chose to work with this knowledgeable and experienced dynamic duo a second time and we remained extremely impressed with their dedication to our goals, collaborative approach, and tireless energy from beginning to end. We were overjoyed with the success of the strategy they employed and their representation throughout the marketing and negotiating process. We highly recommend choosing to work with Sunshine and Brooke for any of your real estate needs!"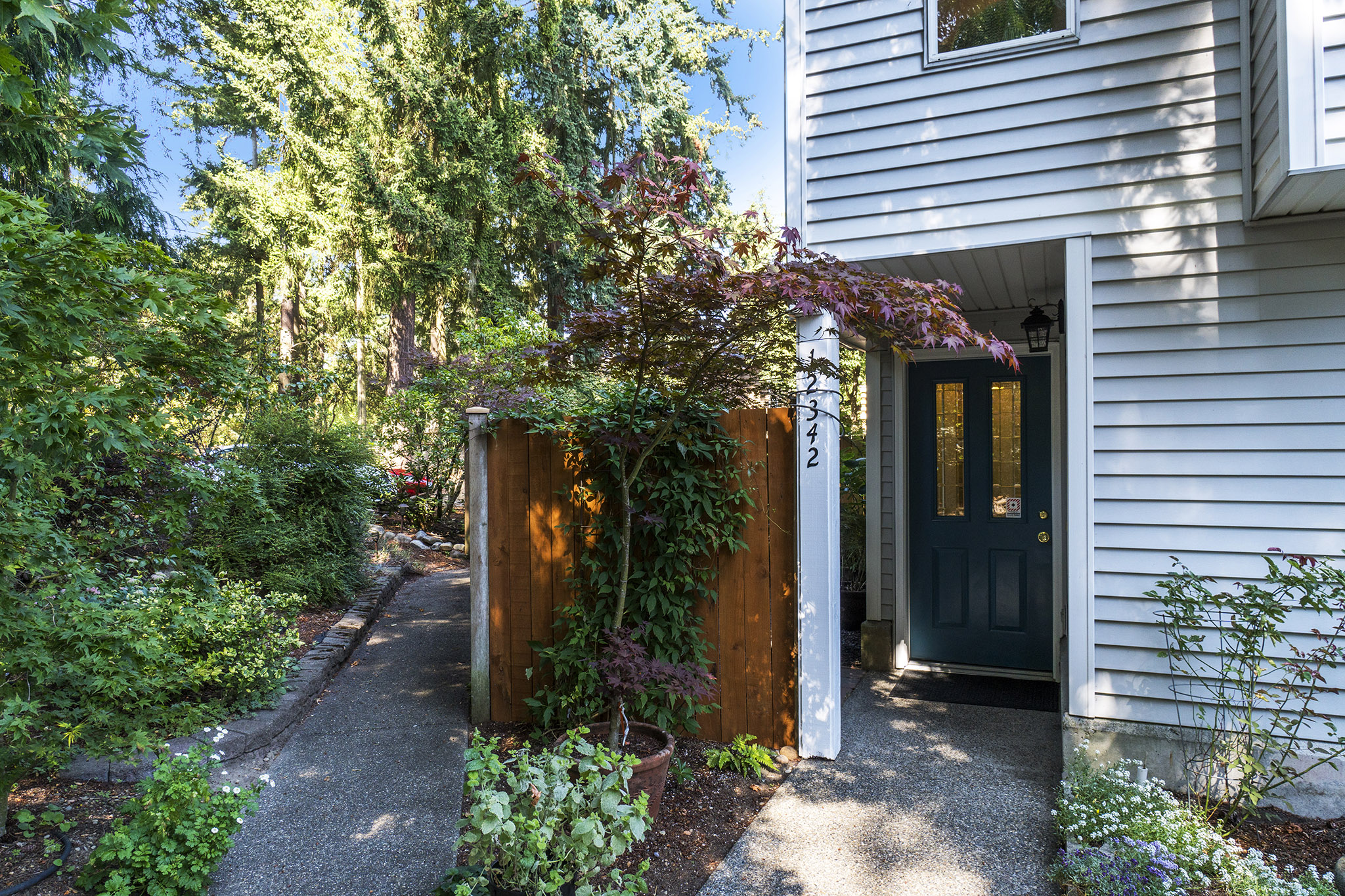 Lake City town home
"You are such an amazing team. There is no doubt in my mind that your expertise and professionalism sold my townhome. I will recommend you to anyone I know that needs a realtor to sell or buy a home! Thank you from the bottom of my heart!"
~Ally (Seller)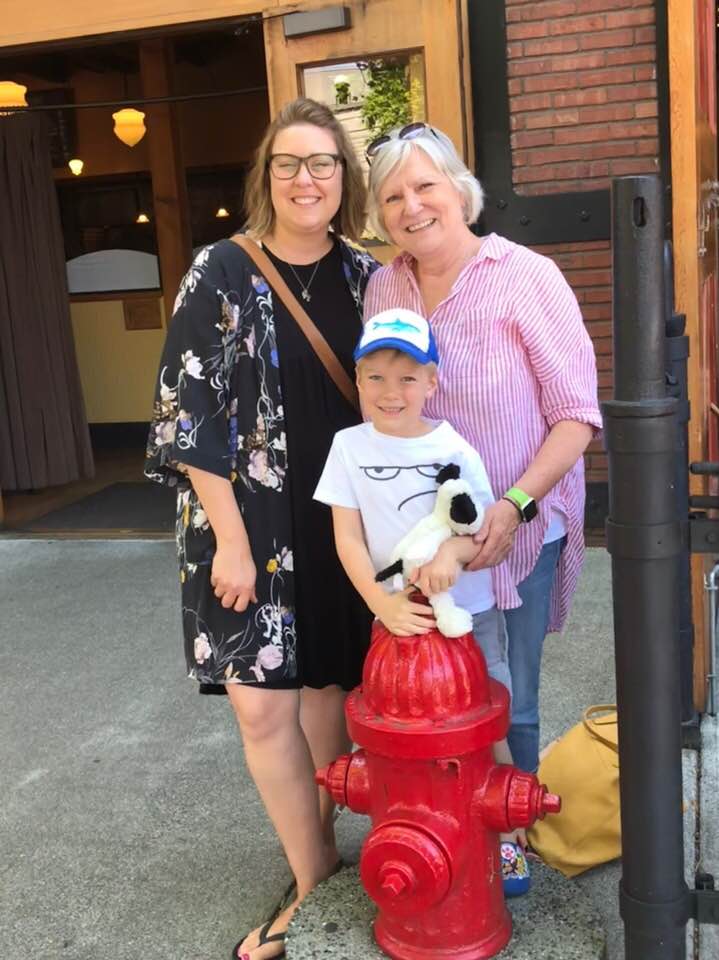 Sold on Queen Anne
"Wahoo!!!"
~Phyllis (Repeat client)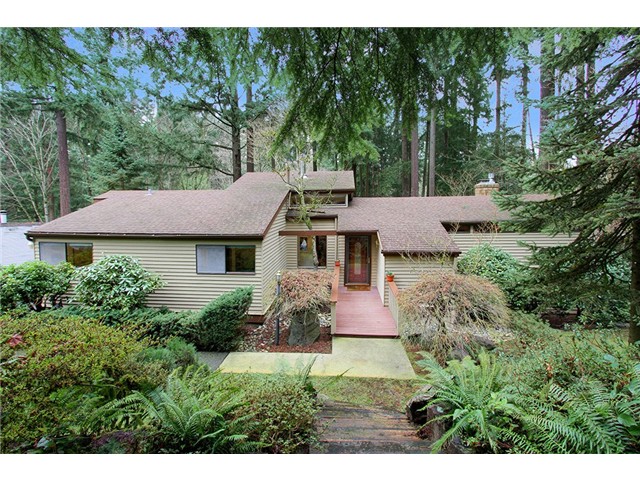 Downsizing
"They were so helpful. I can't tell you how many houses we saw before the one we bought. The did a great job!"
~Joanne & Jerry (Bought in Mukilteo/Sold in Lake Forest Park)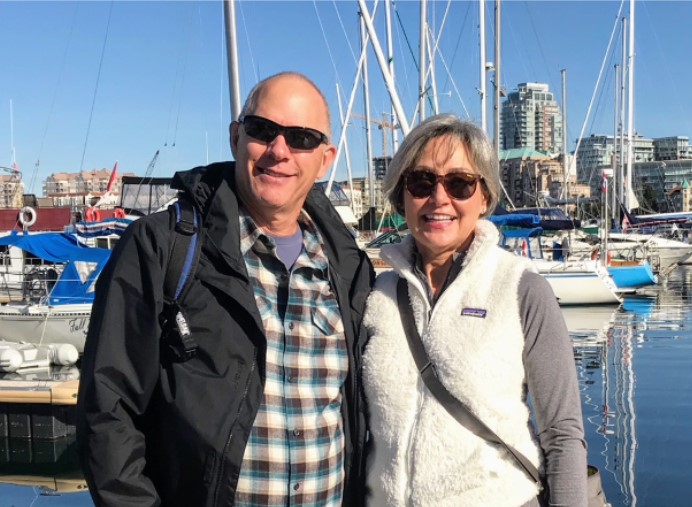 A Home with a View
Sunshine and Brooke took the time to really get to know us and were remarkably in tune with what type of house we had in mind. Their professionalism, expertise and attention to detail guided us through an especially difficult transaction in an already complex real estate market. They kept us focused when it really counted! They are a great team, easy to communicate with and just really, really nice people!"
~Kathy and Tom (Bought in Magnolia)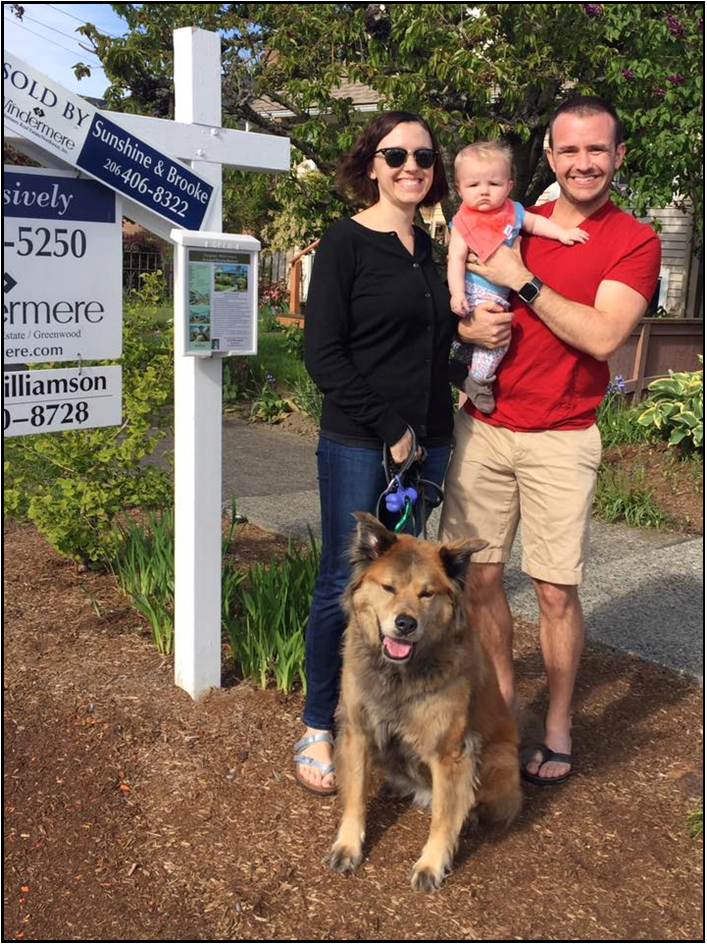 Ballard is Home
"We loved how great they were with our baby and our puppy. They felt like close family and made the process that much more enjoyable
for all of us. Awesome service!"
~The Walsh Family (Bought and sold in Ballard)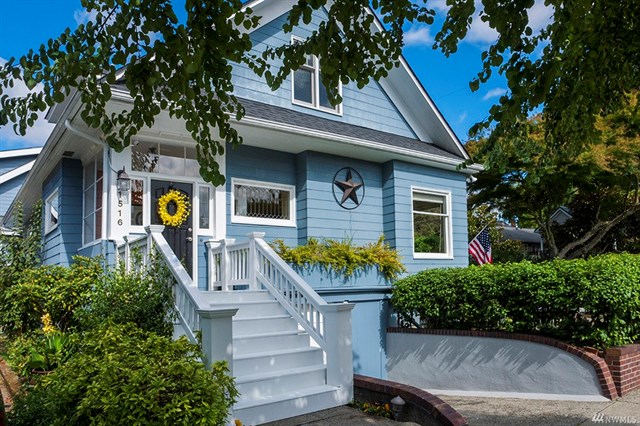 Sold in Tangletown
"Sunshine and Brooke offer the very best combination of financial and marketing skill. They intently listened to our goals and dreams and created an action plan and directed us to success!"
~Dolores and Russell (Sold in Green Lake)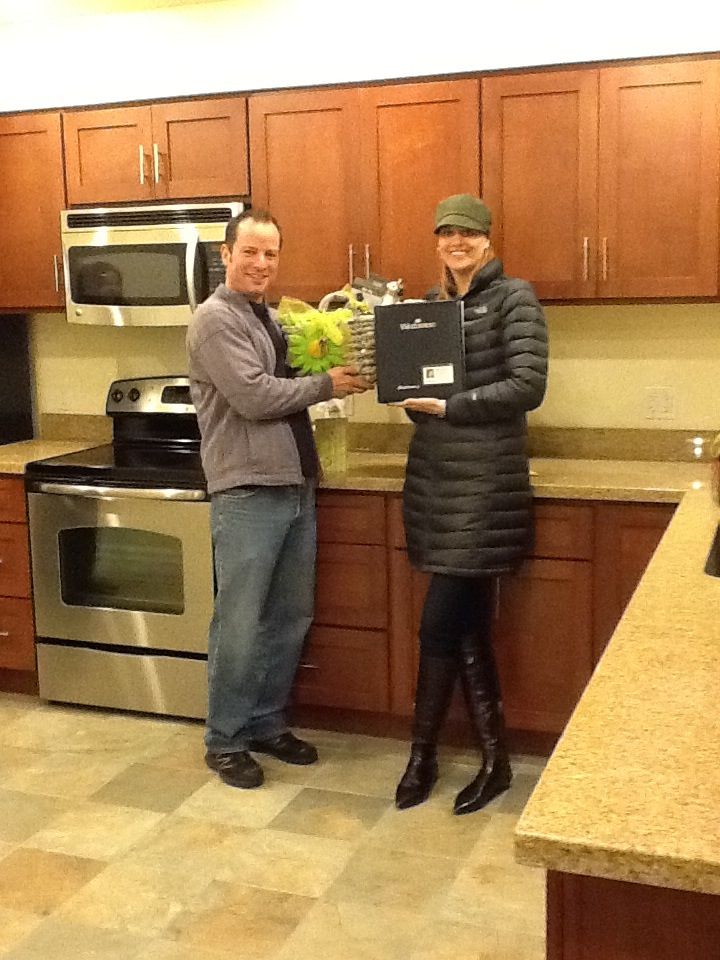 At home in Pinehurst
"Thank you so much for making this a fun and exciting experience! We can't wait to host a house warming party."
~Sonja & Matt (First time home buyers)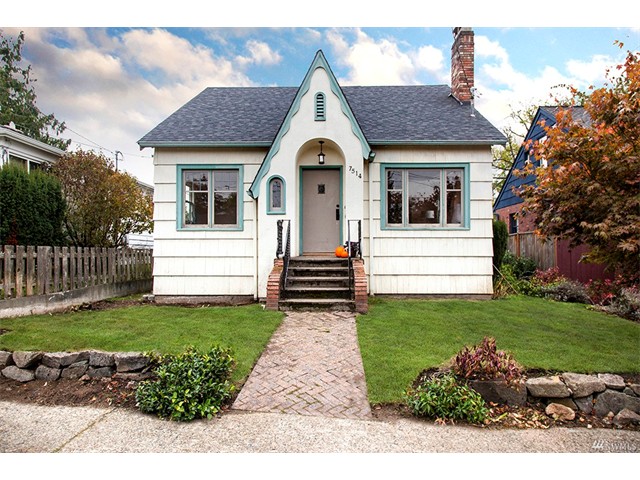 Charming Ballard Tudor
"To say that Brooke and Sunshine were perfect would make them annoying and wouldn't do justice to the work done on their part to sell my home. The sale of my home came with many complications, all of which Brooke and Sunshine handled in a calm and professional manner. If there was a problem or I had a question, I never had to wait on Brooke or Sunshine even though I know I wasn't their only client at time. I felt totally supported and informed at any hour of the day throughout the process."
~Melissa (Seller)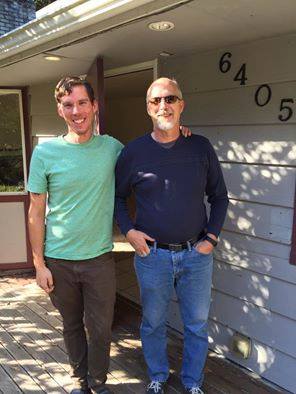 Retiring in Mountlake Terrace
"Outstanding service and professionalism"
~Norm (Out of town buyers)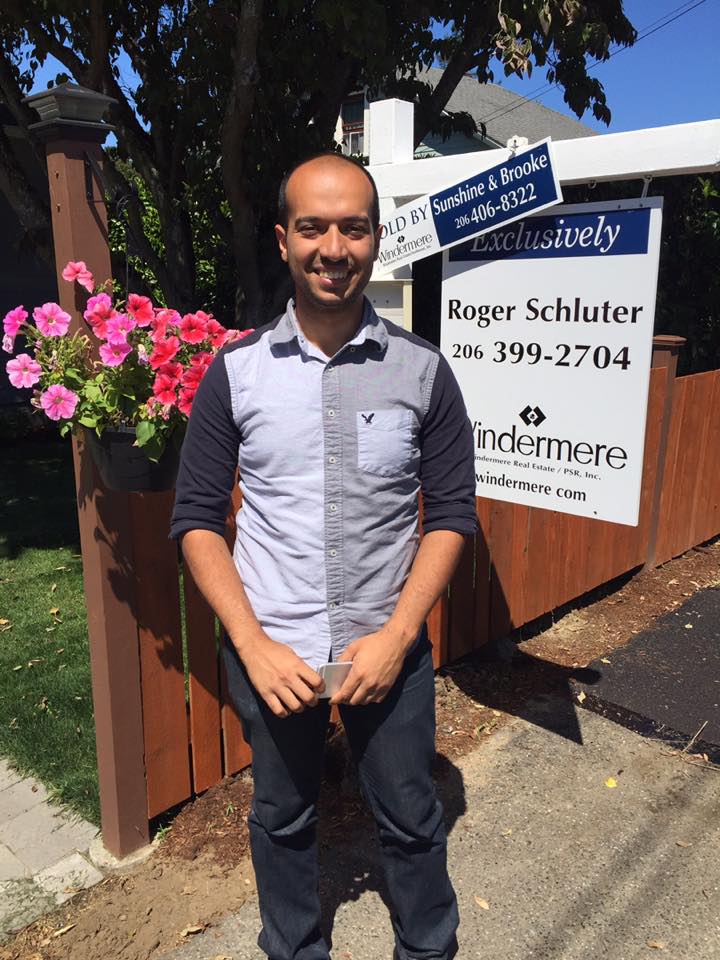 Found over a holiday weekend
"The Educational Tour was really helpful. Brooke brought lunch whenever we had a long meeting. She was very understanding and accommodating. She even introduced me to the neighbors and helped me get on the neighborhood mailing list. I'm really grateful for all of this."
~Ahmed (First time home buyer in Magnolia)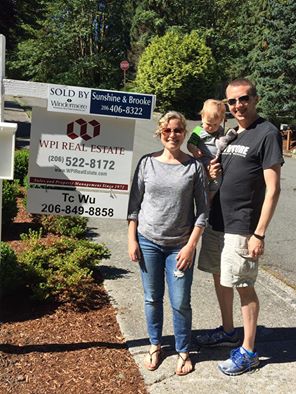 A New Family Home in Lake Forest Park
"Both Sunshine and Brooke were extremely patient with our house hunting process. This is a tough market for buyers and my husband and I had some specific criteria we needed in a home. Brooke and Sunshine understood our needs and were diligent in their efforts to help us find the perfect home for us!"
~Christie & Jacob (buyers)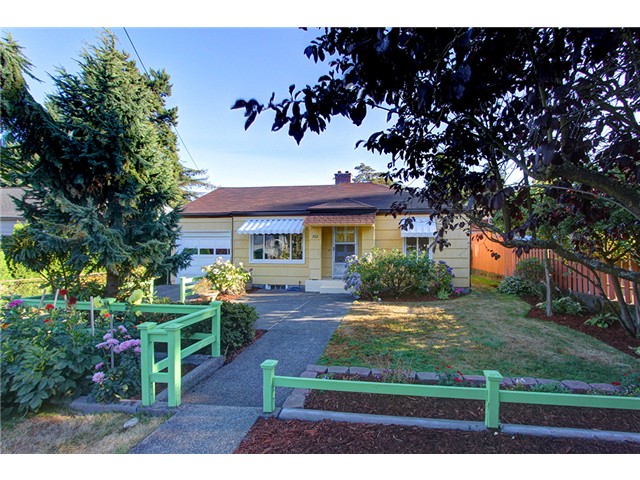 Helping Mom Transition In Greenwood
"Very hard working, and everything thing went as scheduled, and we sold the house for more than the asking price. The gift basket was great!"
- Scott (Seller)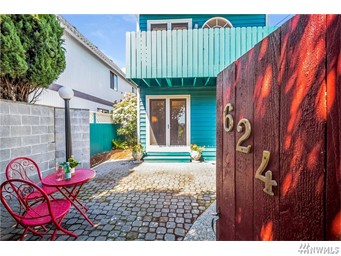 Selling a Ballard Oasis
"Perfection. Brooke and Sunshine know the market and provided thorough and well-thought-out service. Everything from the beginning till the end went as planned because they followed through every step. From pricing the house to getting the house ready for sale and negotiating offers, they did a fantastic job. Selling our house was a daunting task but Brooke and Sunshine made the process so much easier."
~Alison & Sean (Sellers)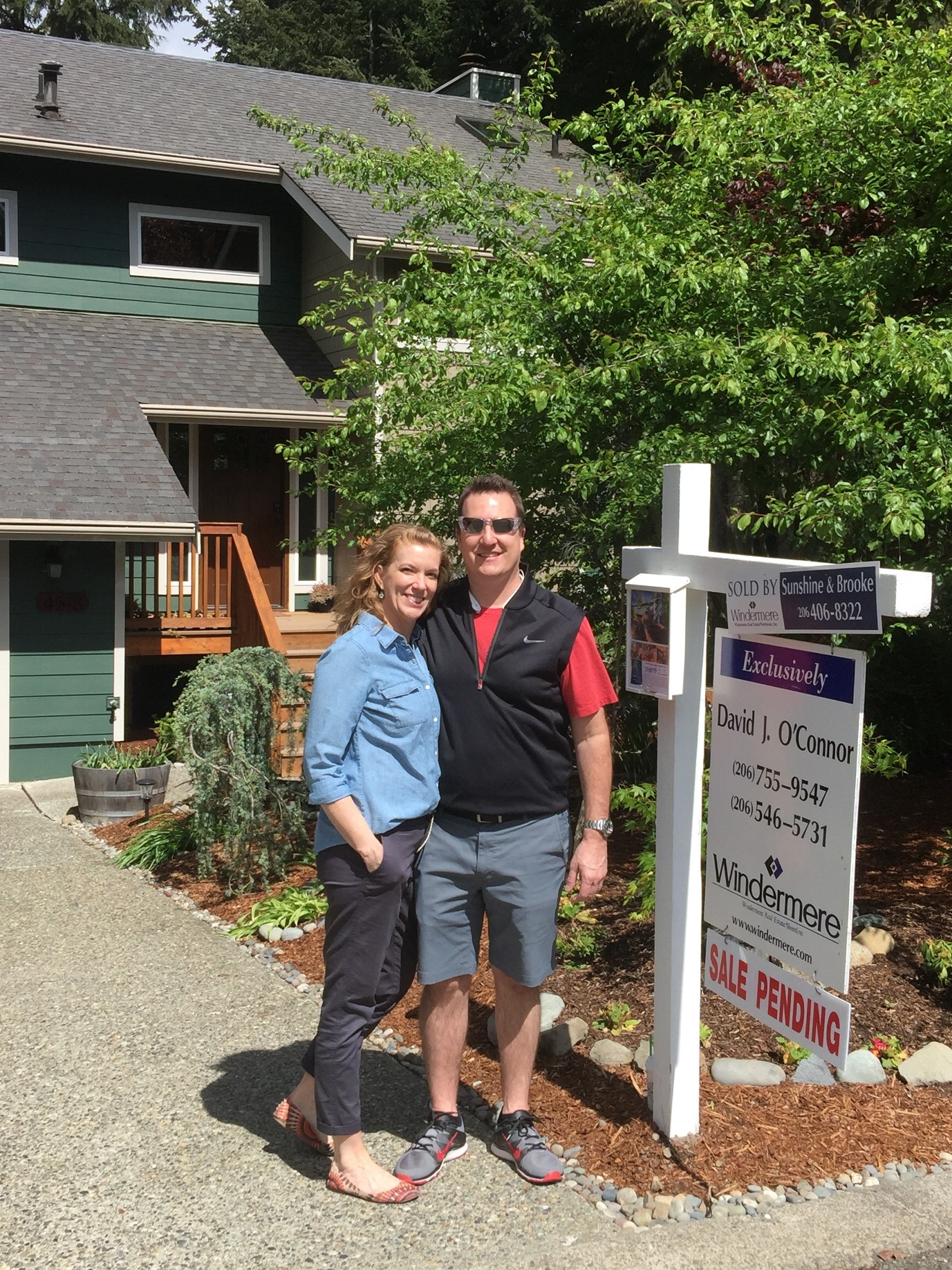 New to Lake Forest Park
"From the first meeting to every interaction, they made us feel we were their first priority!!! Knowing they had multiple clients, I never felt short of their primary client!!! That's exceeding my expectations!!!"
~Scott & Liz (Buyers)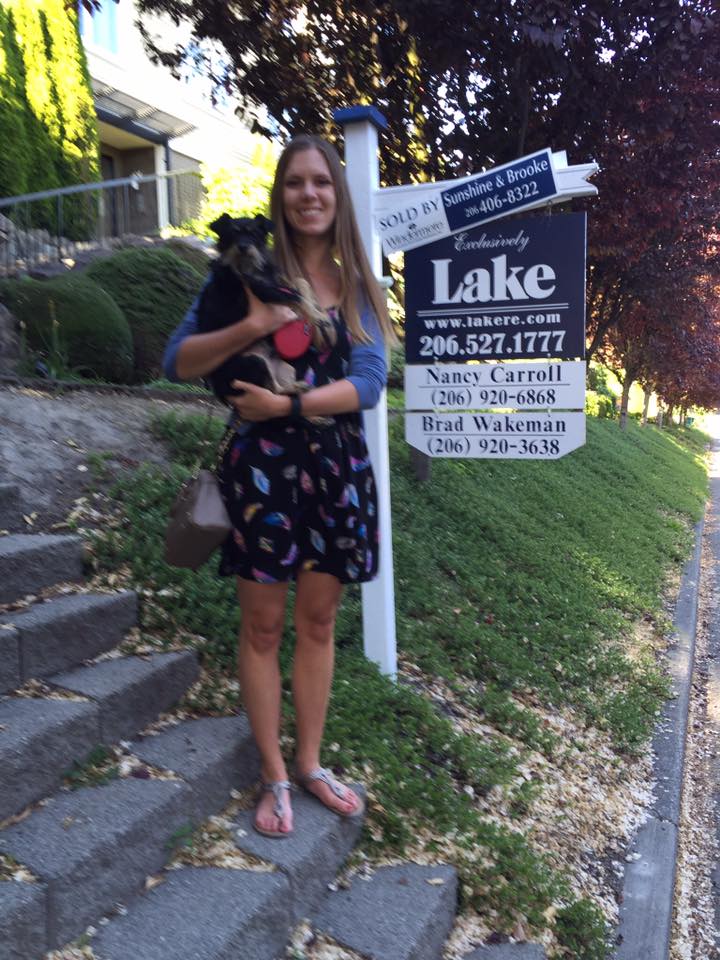 In-City Condo Buyer
"It was wonderful working with Brooke and Sunshine! They thoroughly explained the home-buying process and happily answered and questions I had along the way. They helped me find the perfect condo and I would definitely recommend them to friends/family."
- Anne (First time home buyer)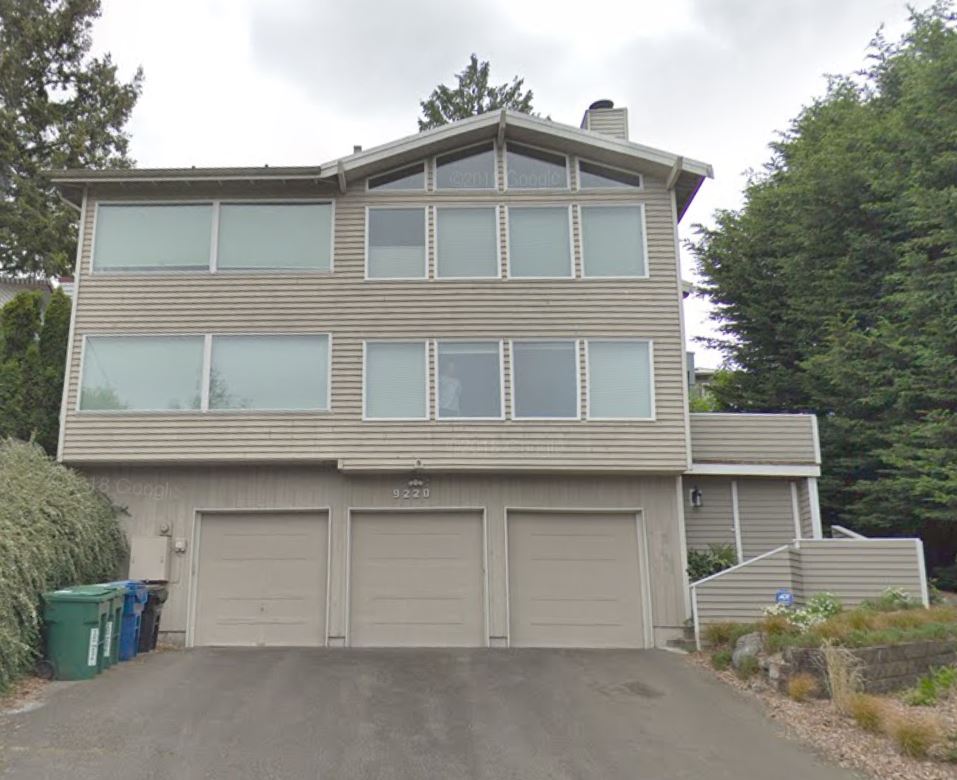 Timing is Everything in North Beach
"We spent a long time looking for houses. Brooke and Sunshine did not ever pressure us to make an offer on a house that did not strike us as the right one. We appreciated their patience in our search to find the best fit."
~David and Connie (Repeat clients)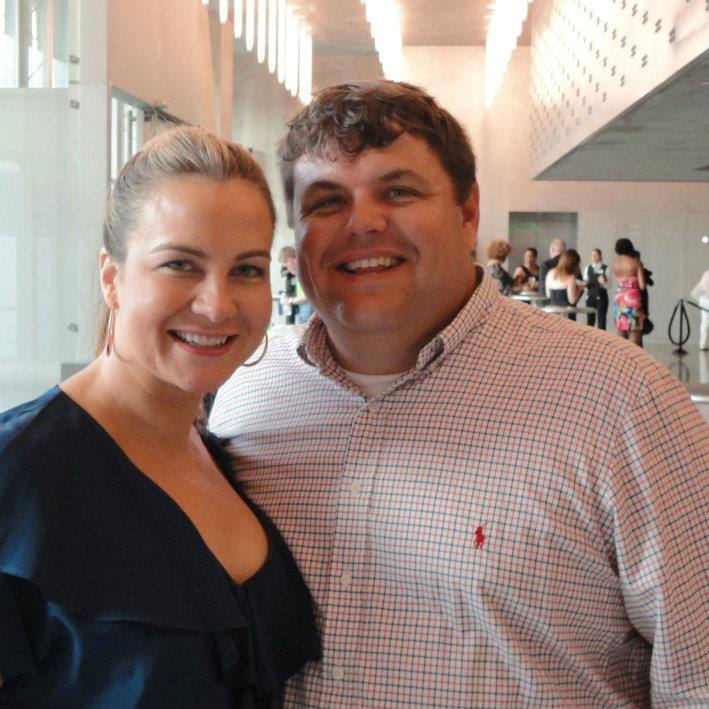 Repeat Clients
"Consistent and friendly. Brooke and Sunshine always go the extra mile!"
~Becca & Bradley (Buyers)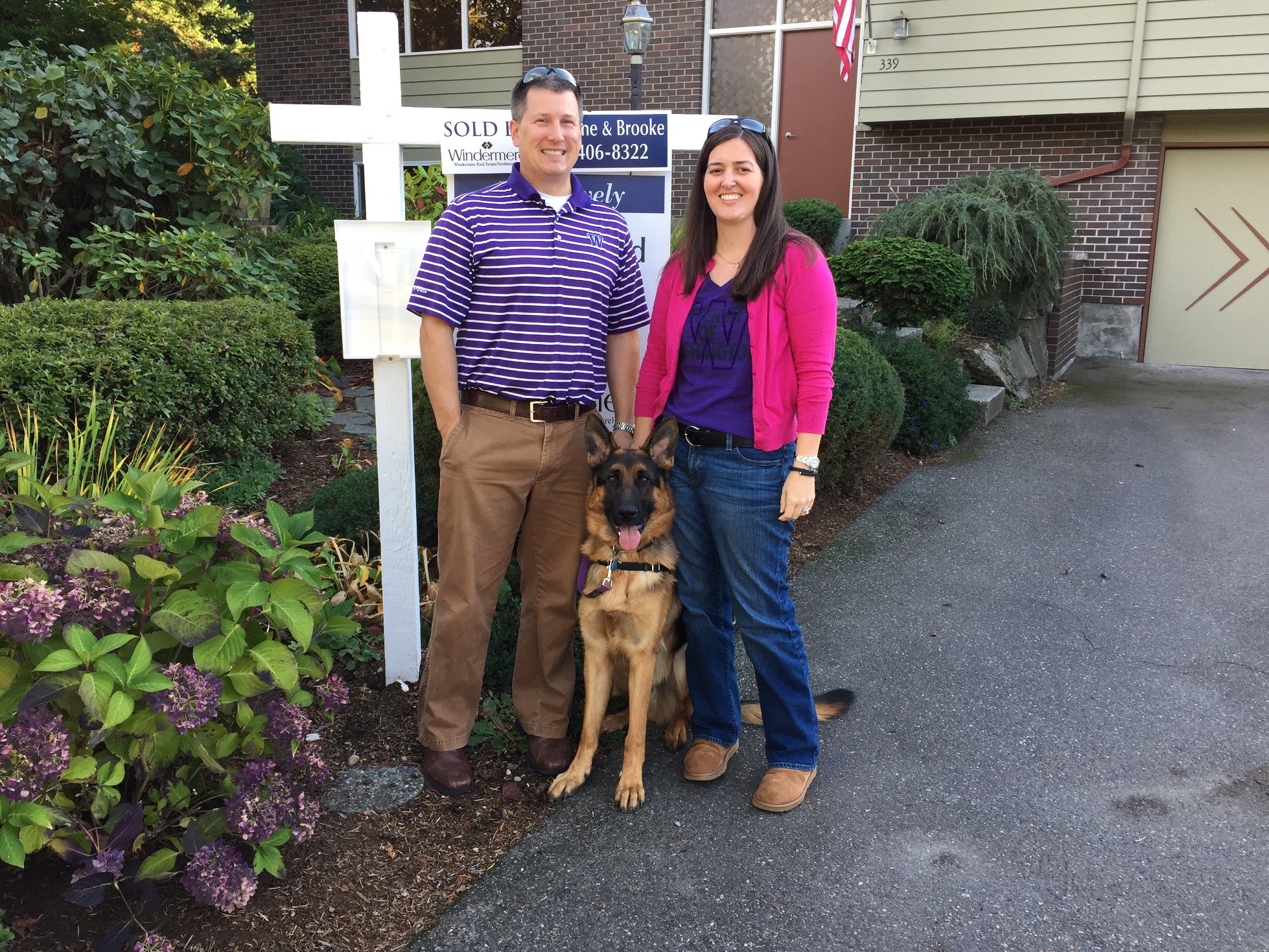 Bought and Sold in Shoreline
"They did an outstanding job of finding a new house and selling our current house. They took the time to really figure out what we were looking for and needed, and worked diligently to find it."
~Lisa & Will (Buyers and Sellers)
First Time Home Buyers in Richmond Beach
"Brooke and Sunshine worked great as a team. One of the two was always available to help us when we needed it."
~Nick & Liz (First Time Home Buyers)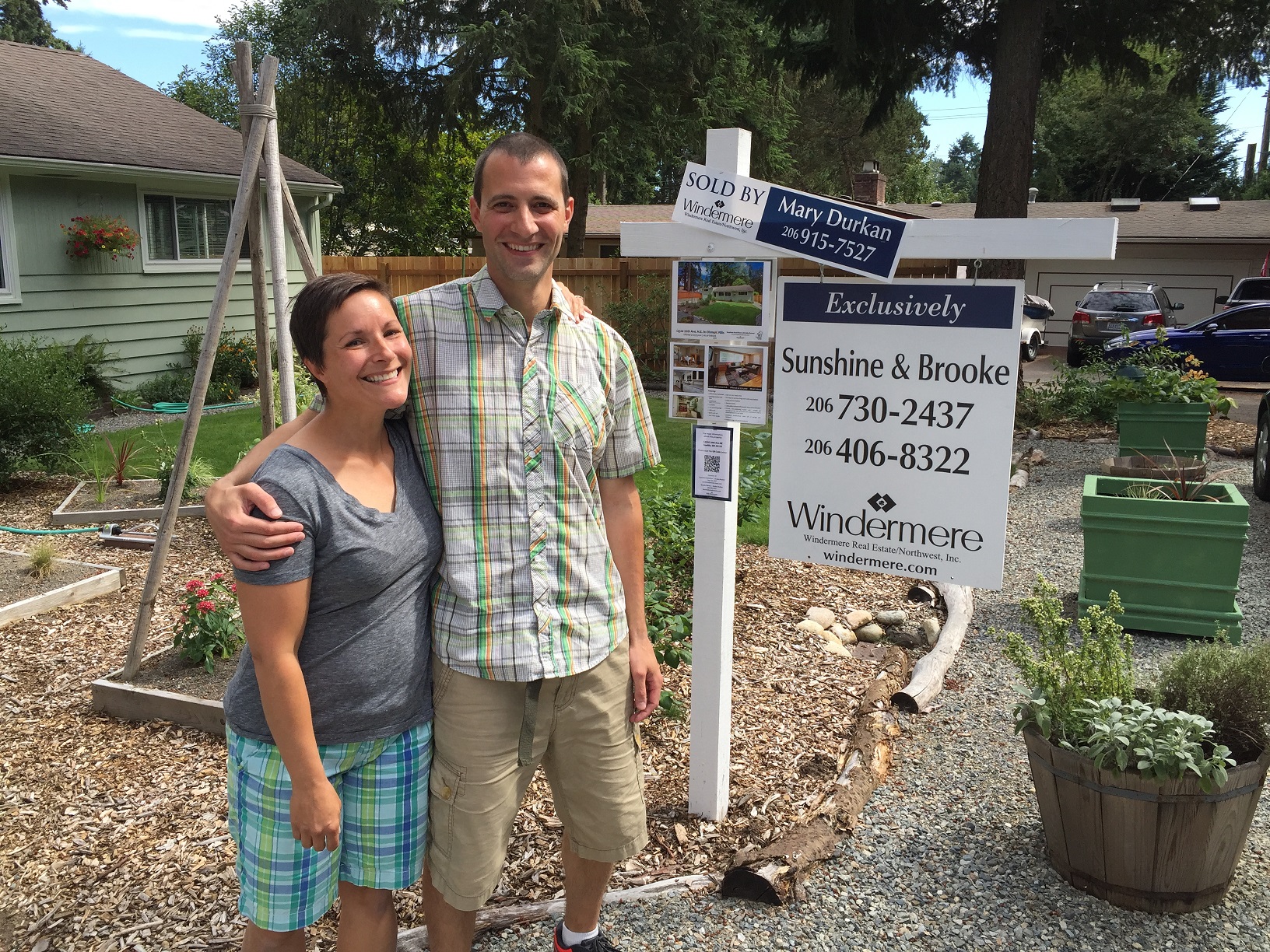 Moving to the Burbs
"Sunshine & Brooke were such a pleasure to work with in selling and buying a house. It was such a smooth process from beginning to end thanks to them, they enjoy what they do and are very dedicated to their clients."
~Lynn & Kevin (Bought in Brier/Sold in Seattle)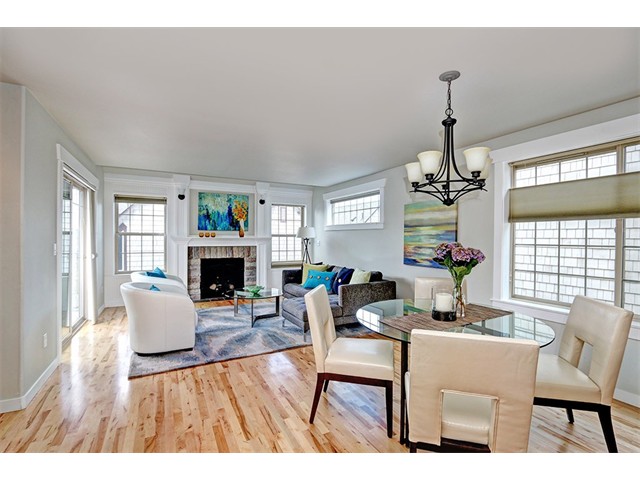 Selling on Phinney Ridge From Over Seas
"Brooke and Sunshine helped facilitate the whole sales process which was quick and stress-free for us, which wasn't easy as we were selling a house in the U.S.A from our new home in Ireland."
- Liz & Sean (Sellers)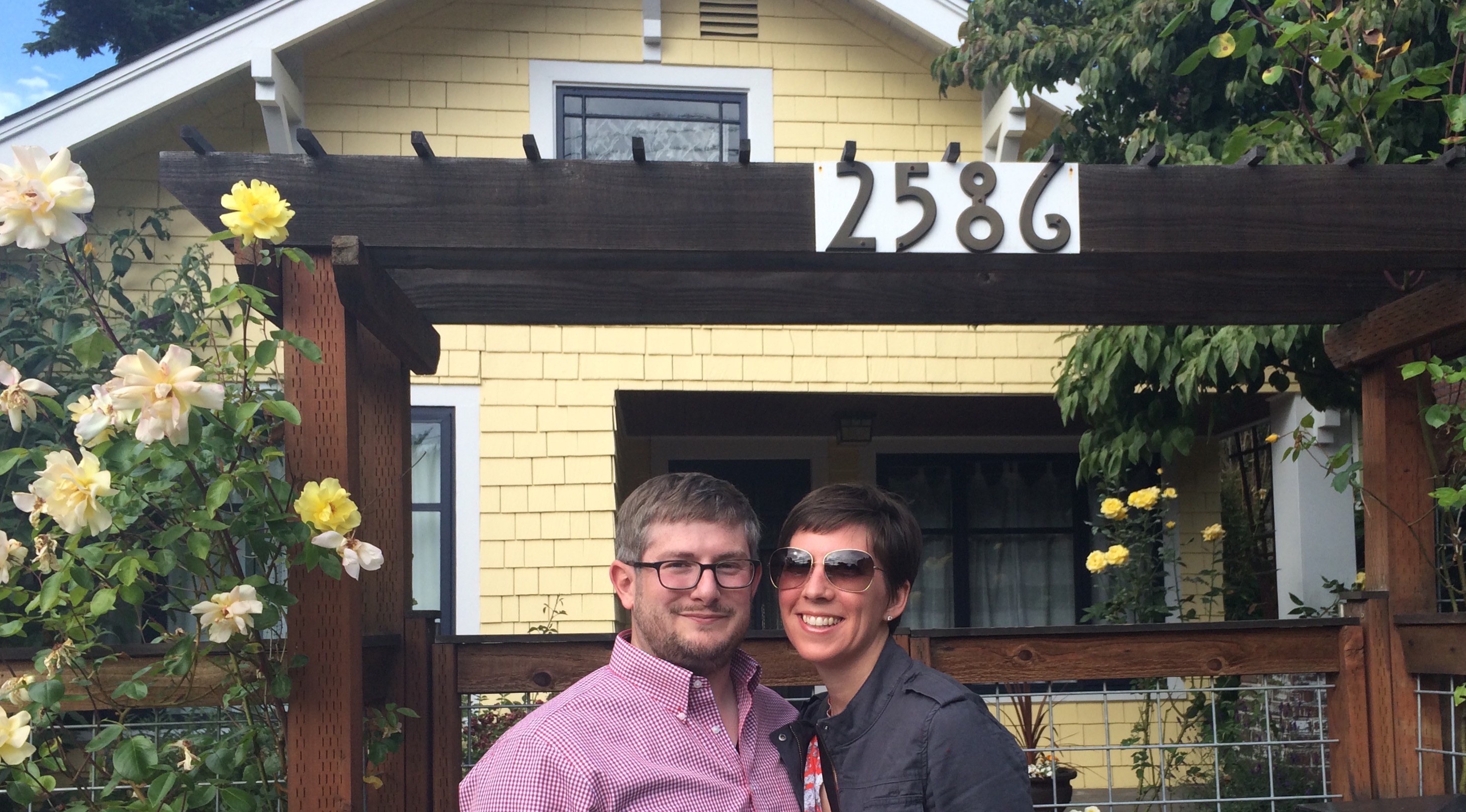 A Great Investment on Queen Anne
"Thank you for your patience and help throughout the buying process. We could not be more excited to settle onto Queen Anne!"
~Michelle & Phil (Buyers)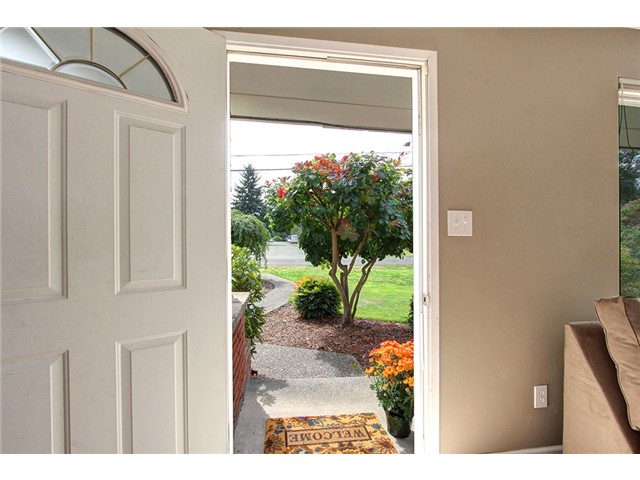 Exceeds Expectations in Jackson Park
"Everything they did was above my expectations. They were always available when needed. Answered all of our questions and were always willing to work with what we threw at them."
- Kylie & Erik (Sellers)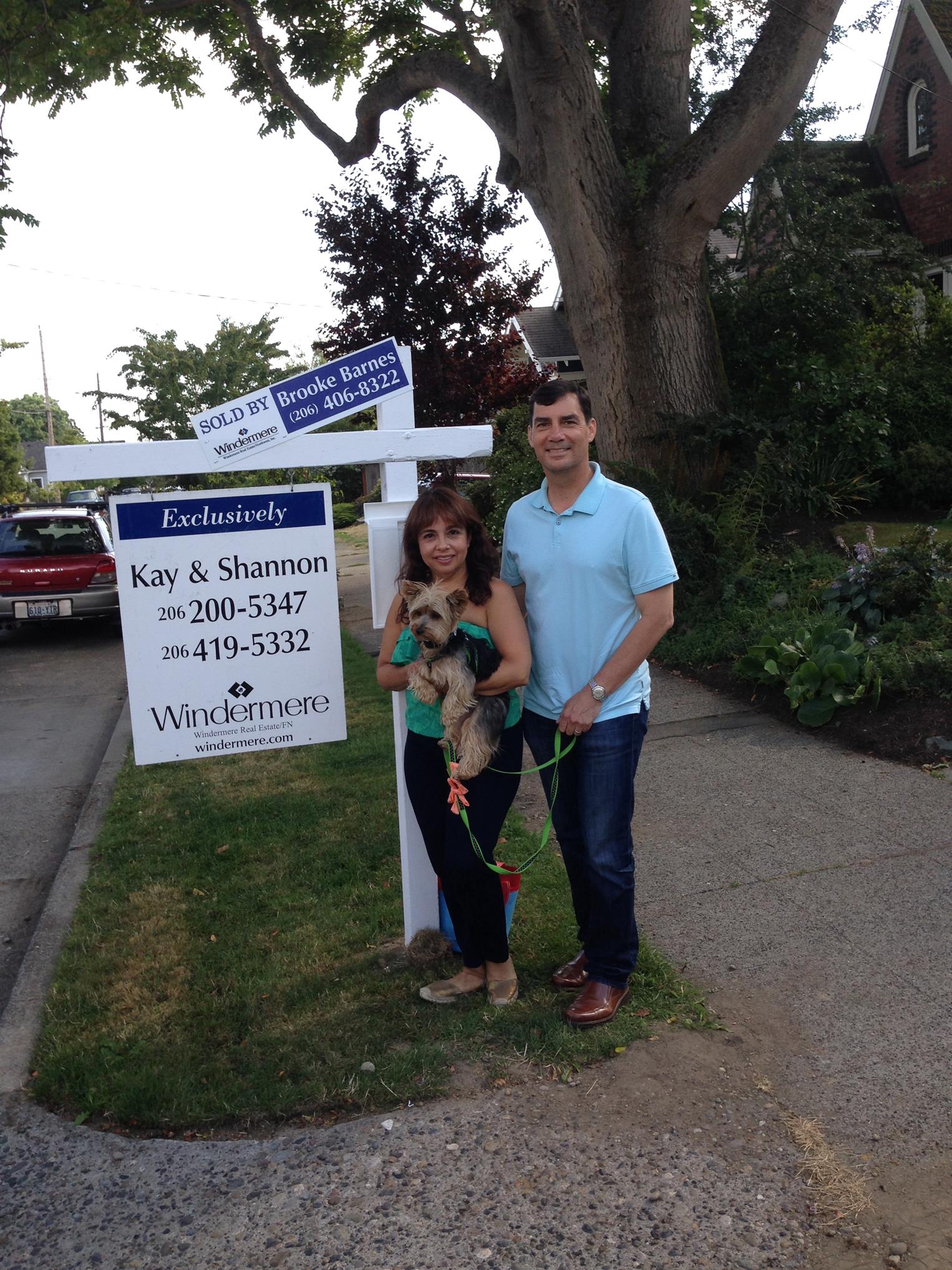 Ballard Dream Home
"Brooke and Sunshine are the best agents we have ever had. They knew the market, they were very thorough and worked with us very deliberately to develop the right strategy to purchase our new home. I'm sure that without their help, we would have not been able to get the house of our dreams."
- Ruben & Muneca (Buyers)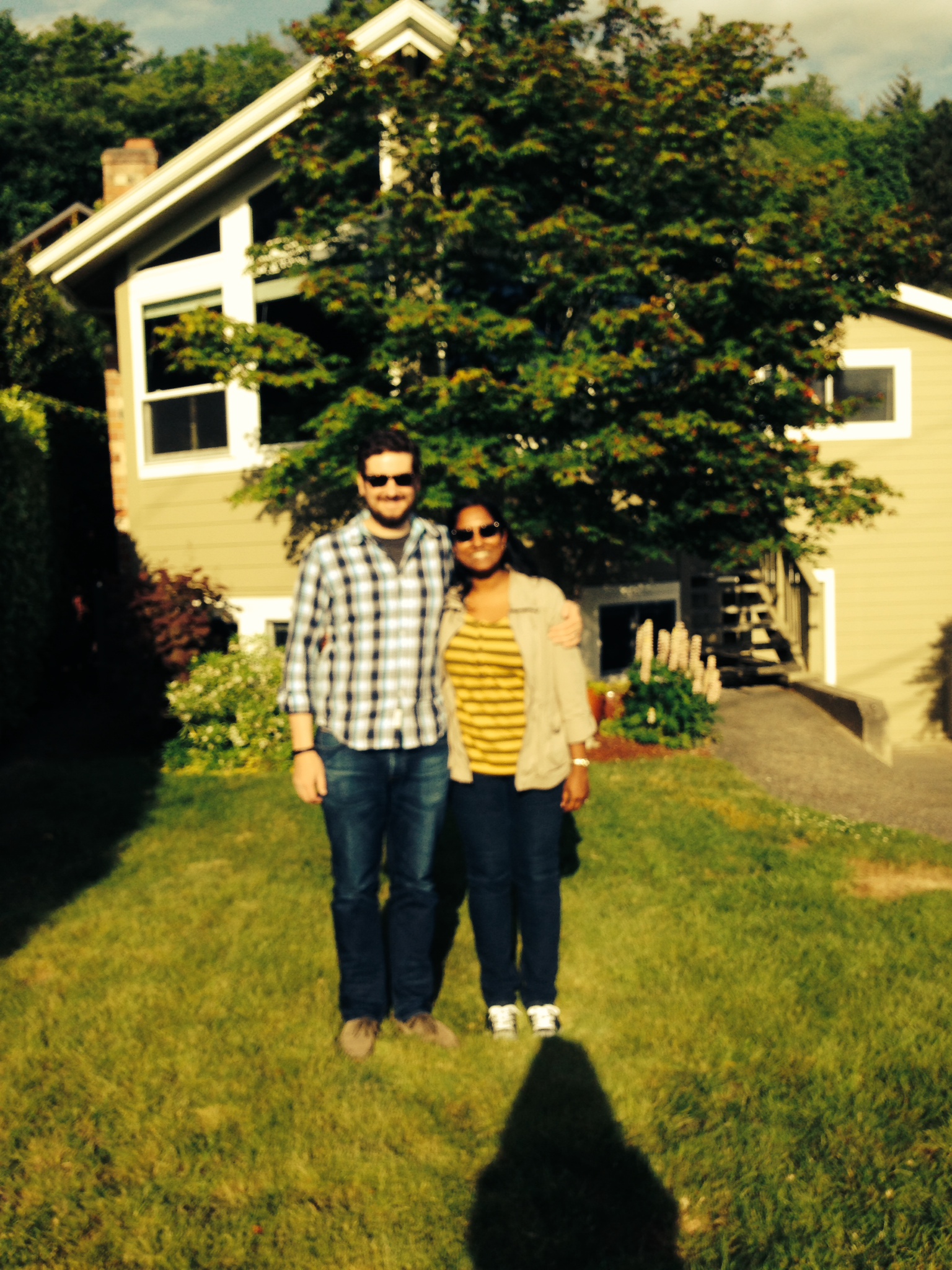 Ecstatic New Home Buyers in West Seattle
"Excellent in all ways. Brooke and Sunshine are always accessible and up for any challenge, including our 8 month house hunt. They Constantly supported us every step of the way, and even when we needed to take a break, we were never forgotten."
- Shiami & Andy (First Time Home Buyers)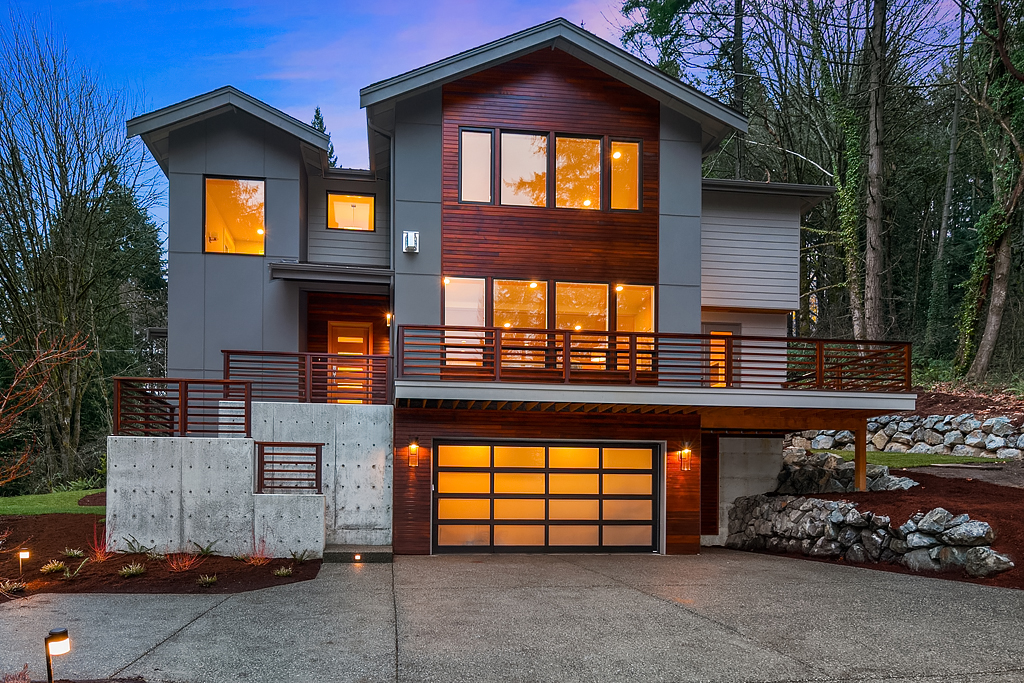 New Construciton in Lake Forest Park
"We were impressed with the Sunshine and Brooke Team from start to finish! To begin with their steps and process are clear and concise. We know where we were headed and why with each step. They made our process easy by coordinating the cleaning, staging and professional photography. The marketing was impeccable. When other new construction houses were sitting on the market, ours sold in 8 days for full price. Thank you Sunshine and Brooke! Looking forward to working on our next project with you."
~Jeff, Nor Wes Construction, Inc. (Sellers)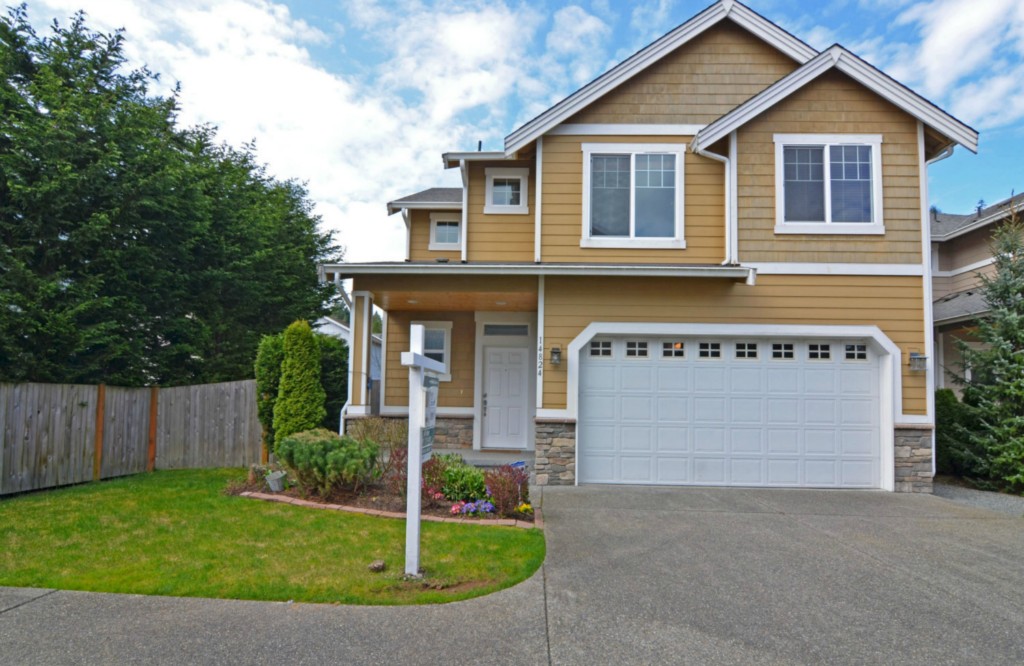 First Time Home Buyers in Lynnwood
"Thank you for helping us find our first home where we can build our future and create new memories. You took the time to get to know us and help us realize this dream. We appreciate everything you both did. Thank you!"
- Raven & Kaleb (First Time Home Buyers)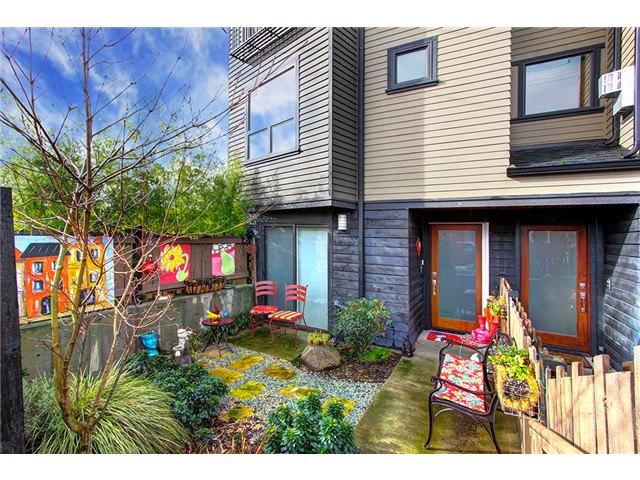 Sunset Hill Town Homes
"Thank you so much for all your help in getting our houses sold and bought. It was such a trying ordeal for us having to sell the two homes and buy the other at the same time. You helped more than you know and kept the stress from overwhelming us. We had our hearts set on the house from the beginning and your help in making that happen is greatly appreciated. We look forward to many happy years in our new home. Thank you again for all you have done."
- Phyllis (Sold/Bought from a FSBO)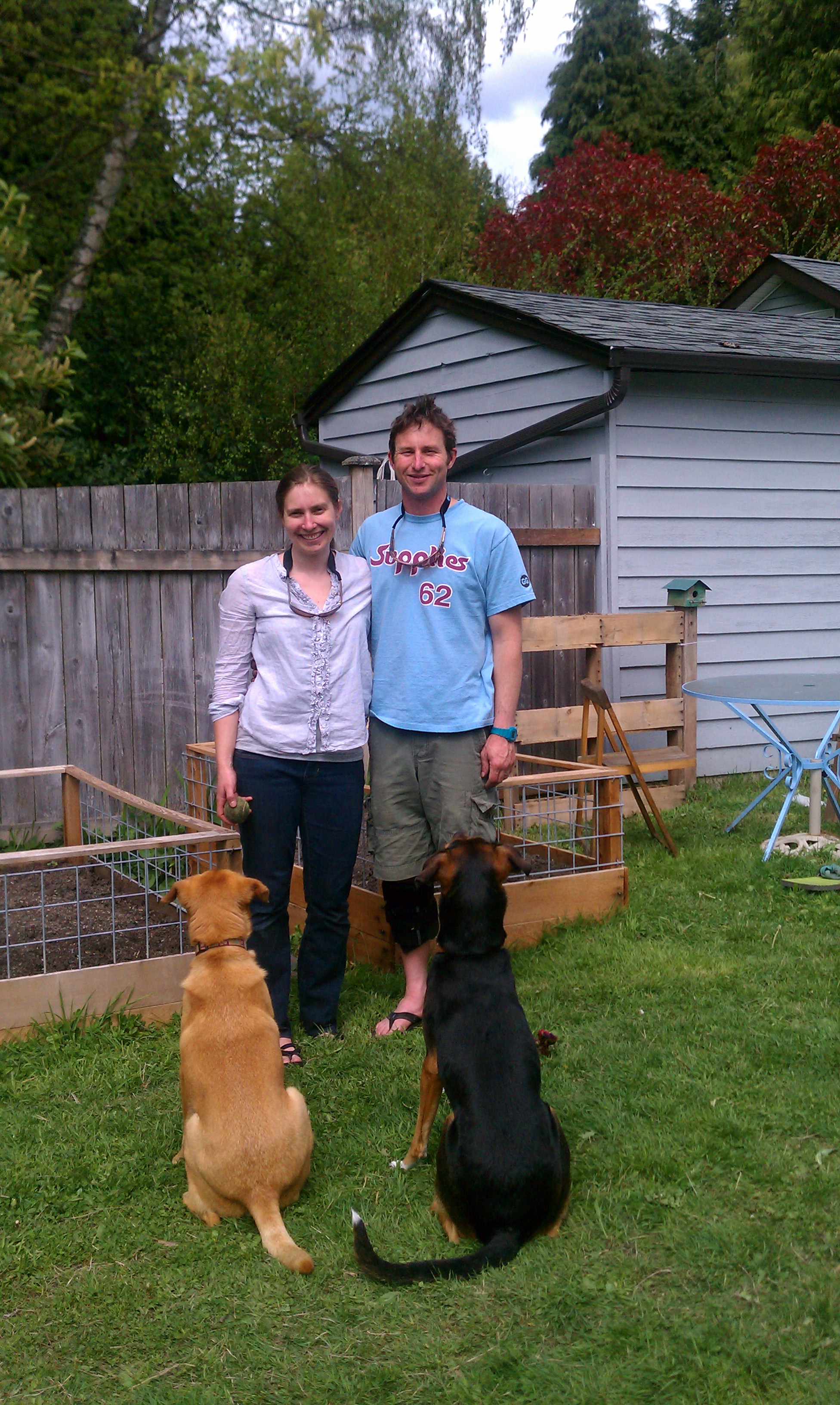 First Time Home Buyers in North Beach
"Thanks again to both of you!!!"
- Sara & Erik (First Time Home Buyers)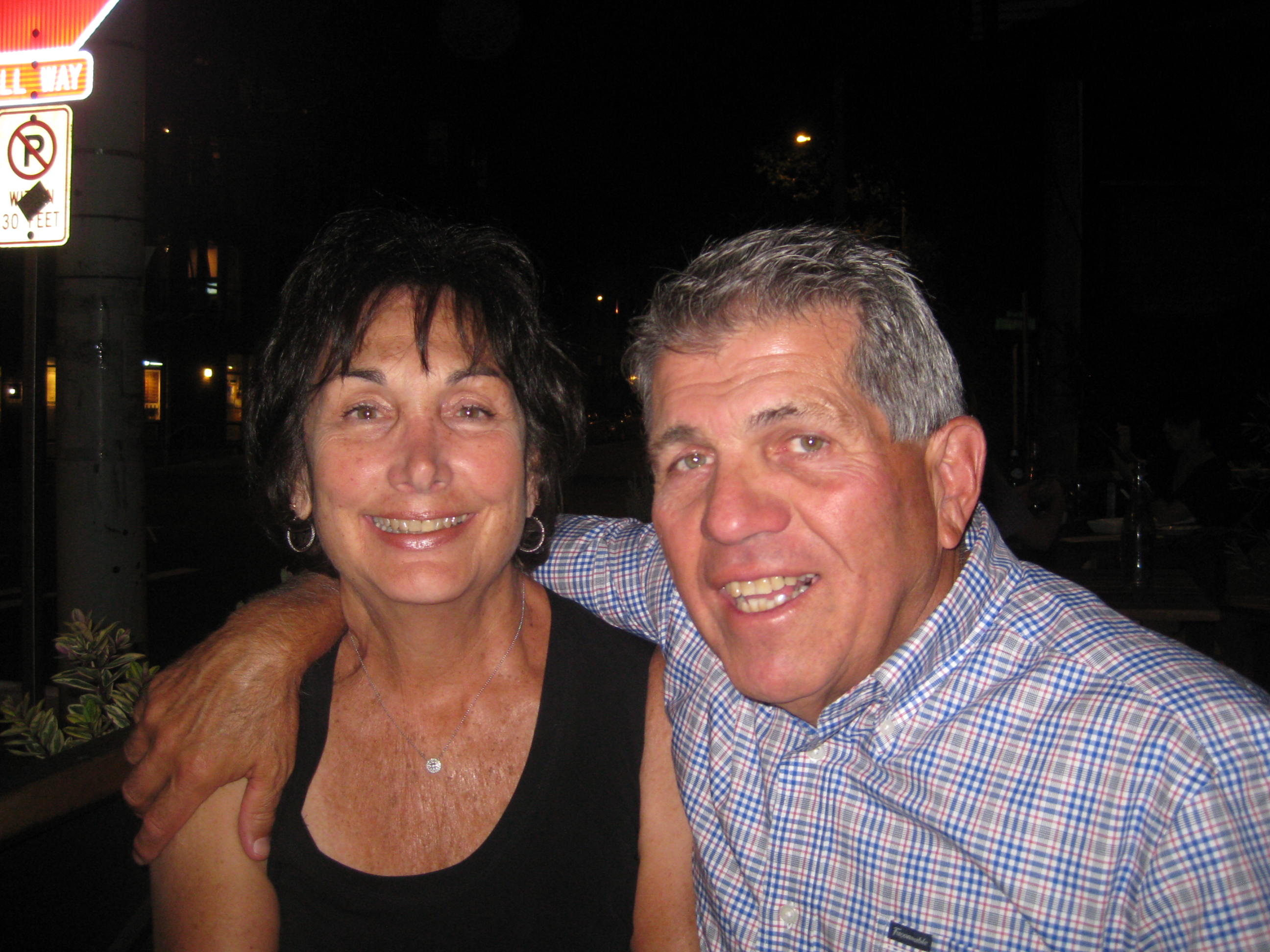 A Second Home Closer to Family
"Brooke and Sunshine are a "dynamic duo". They are professionals in every sense of the word. As clients we felt that they were always taking that extra step on our behalf. These two are simply the best!"
~Ileene & Joel (Buyers)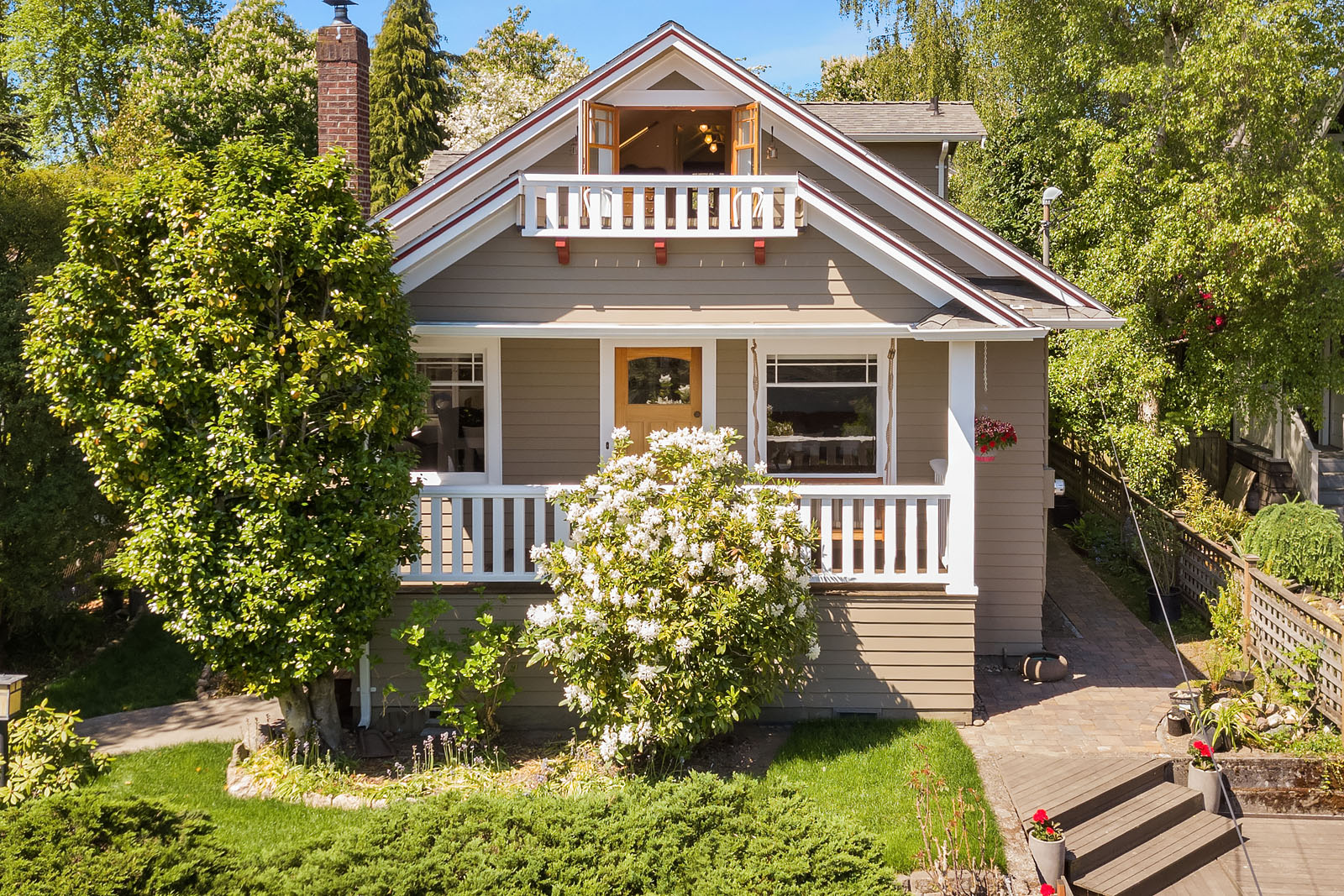 Sold in Ravenna...
As first time home sellers, we interviewed several potential brokers and a range of business models. We chose Sunshine and Brooke because of their positive and enthusiastic attitudes, teamwork approach, all encompassing plan, reputations, and detailed knowledge of the area and era of our home. They established clear steps in the process, adapted to our needs, and coordinated the moving parts. We were pleased to work with them, and highly recommend them to anyone looking to sell a home."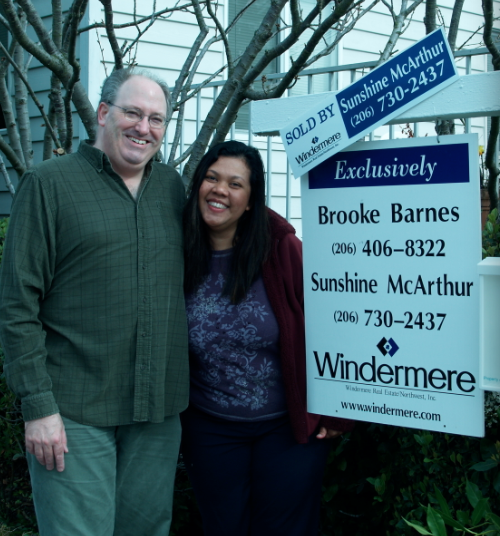 Repeat Clients in Shoreline
"My wife and I couldn't be happier with the results of our experience with Sunshine and Brooke. As a team, they worked with us through every step of selling our condo and finding our new house."
- Karen & Chad (Buyers & Sellers)
Top of the Market in Richmond Beach
"Sunshine and Brooke guided me through the whole selling process. They were not just on my team. They were my team. I sold my house at the greatest price point for the area. Thank you, Sisters!"
- Sue (Seller)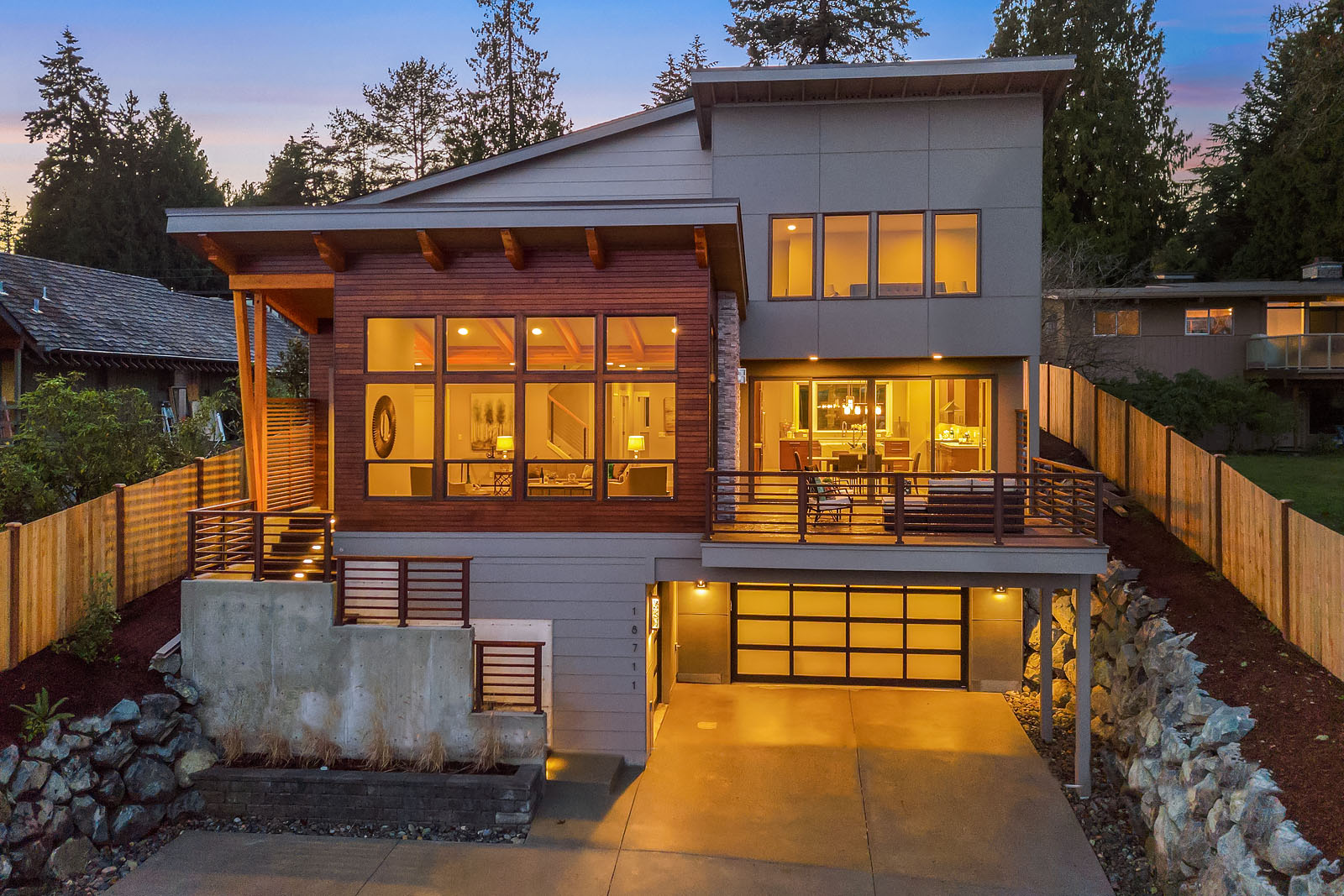 New Construction in Lake Forest Park
"Sunshine and Brooke have done it again. I am a local builder and I expect A LOT. And Sunshine and Brooke deliver. Their marketing is impeccable. Their contract knowledge is impressive. They get top dollar for their listings. And equally important, they make the process fun. Looking forward to the next house that we list with them."
~Nor Wes construction
Selling the Family Home in Lake Forest Park
"The result speaks for itself: we had a full price offer the first weekend the house was on the market. We closed five weeks later. Brooke and Sunshine took us through the process from offer to closing with the same care and detail exhibited at every step of the way."
- Barbara & Erik (Sellers)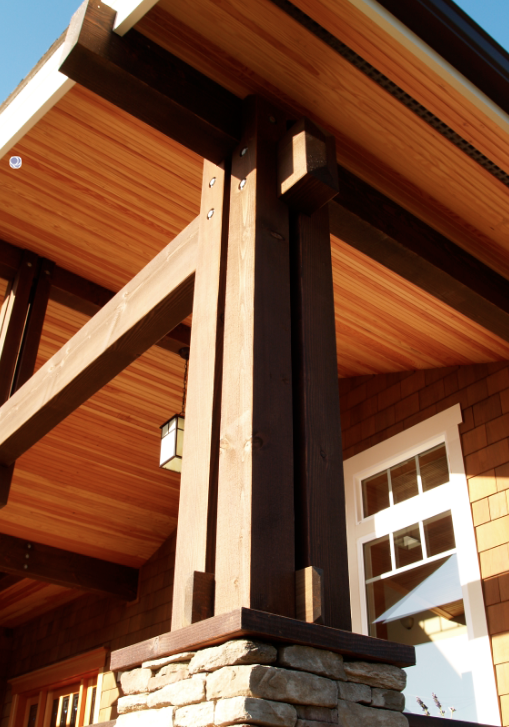 Attention to Detail in Richmond Beach
"Sunshine and Brooke understood that they were showcasing my company and the quality of our work. Their marketing and understanding of building sold our project and enhanced my portfolio."
- Jeff, Nor Wes Construction, Inc. (Sellers)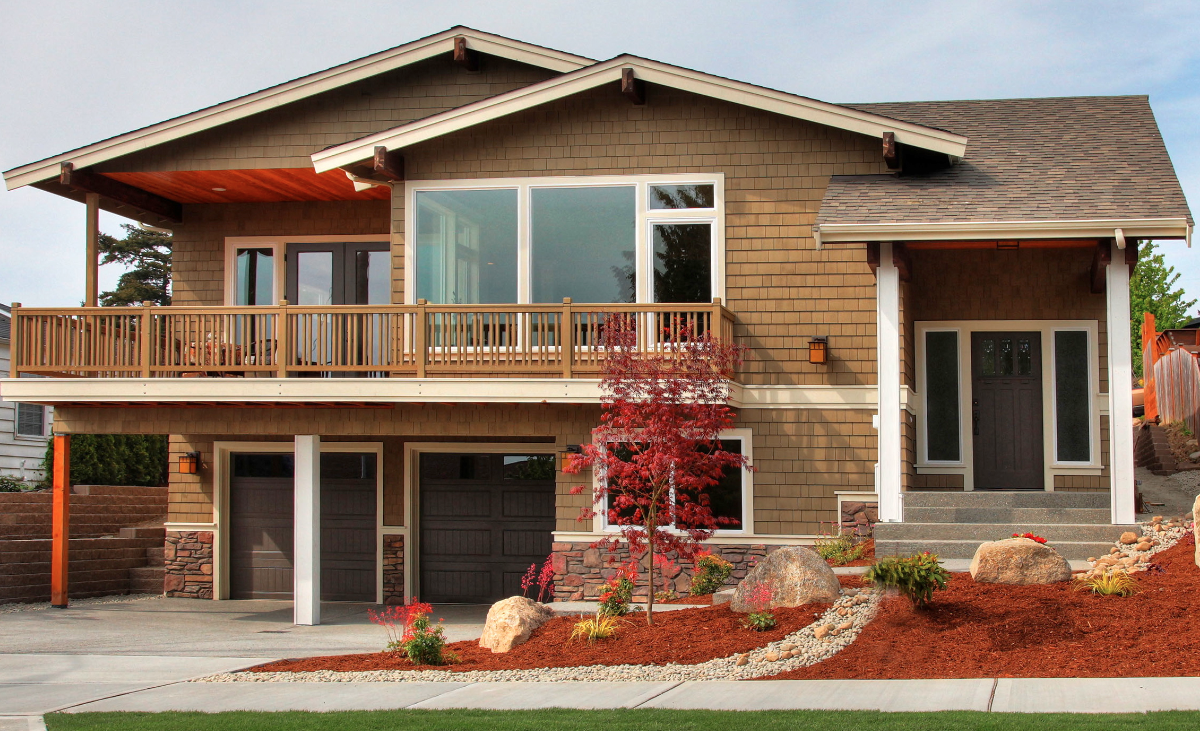 Sold in Shoreline
"We were impressed with Sunshine and Brooke's marketing. They inspired buyers to love the house and the neighborhood. They spotlighted the neighborhood happenings, parks and local merchants. The buyers were fully vested in the house and neighborhood, before they ever made an offer. It showed."
- Lee, Nor Wes Construction, Inc. (Sellers)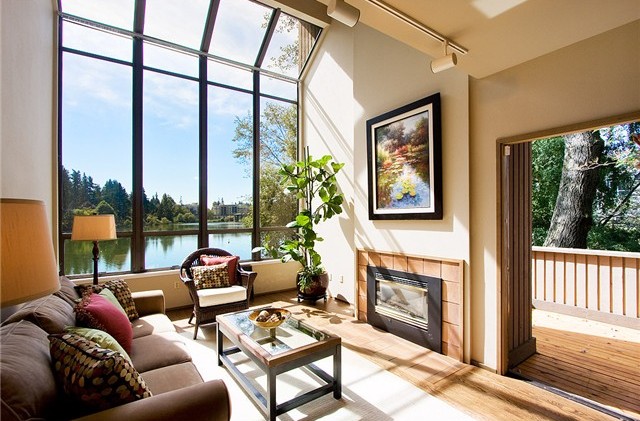 Repeat Clients in Echo Lake
"Courteous, extremely thorough, patient!!! We could not have asked for more."
- Peg & Bryan (Buyers & Sellers)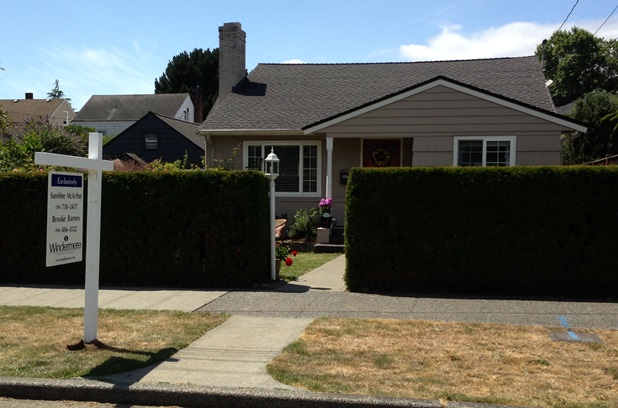 Multiple Offers in Loyal Heights
"Very attentive and knowledgeable. Appreciated all of the great advice and information regarding our area. Loved that they were local and understood the community."
- Becca & Bradley (Sellers)